Founded 1886
The town was founded by Irish settlers who first had emigrated to Holyrood, Ontario. German and Czech families also arrived. Mass was said in their homes as early as 1880 by a priest traveling from Little River. The first church was built in 1886, and the parish was served by Father Karel Dragoun, a Czech-speaking priest based in Wilson.
The original church, though renovated over the years, continues to serve the parish. Stained-glass windows were added in the early 1930s, and they were restored 40 years later. A steeple was added in 1936.
A house across the street from the church was purchased in 1986 and remodeled for meetings and religious education instruction.
The southernmost parish in the Salina Diocese, St. Mary's has had a close association over the years with Immaculate Conception Parish of Claflin, located in the Dodge City Diocese, and Holy Name of Jesus Parish in Bushton, located in the Wichita Diocese. The three parishes are all within about seven miles of each other.
Confession Times
First Sunday of each month
Parish Directory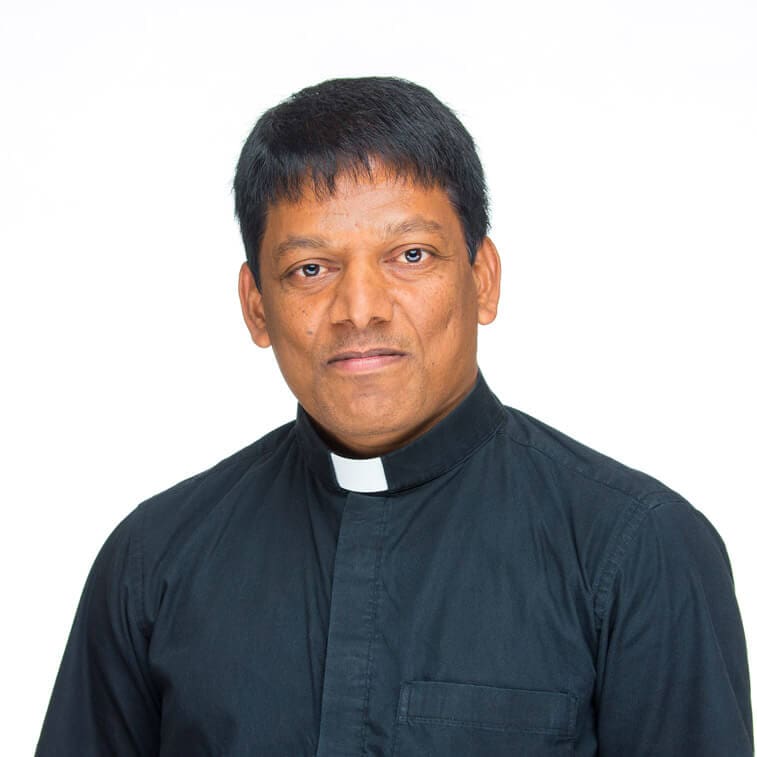 Fr. Lourthu Antony Kulandaijesu, HGN
Parish Administrator
View Profile