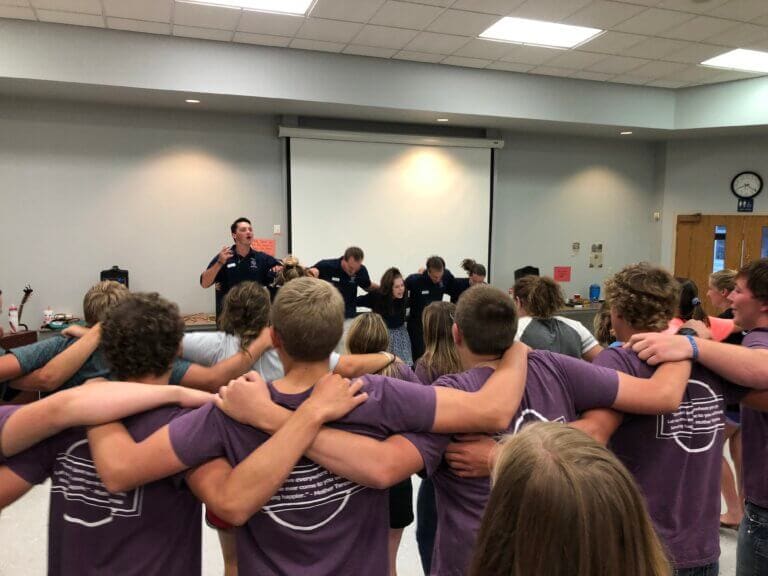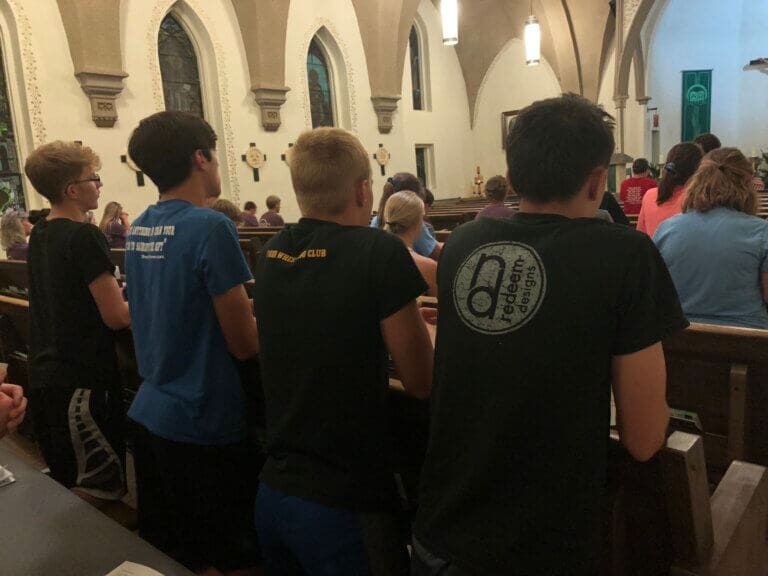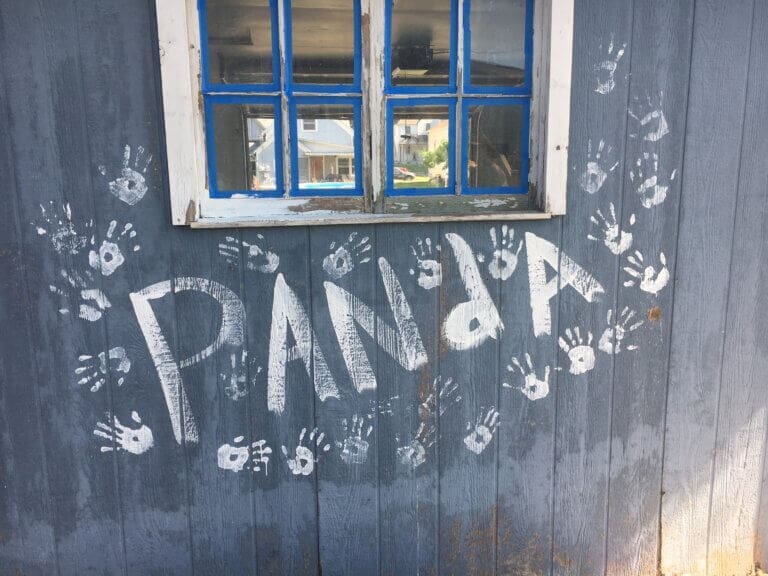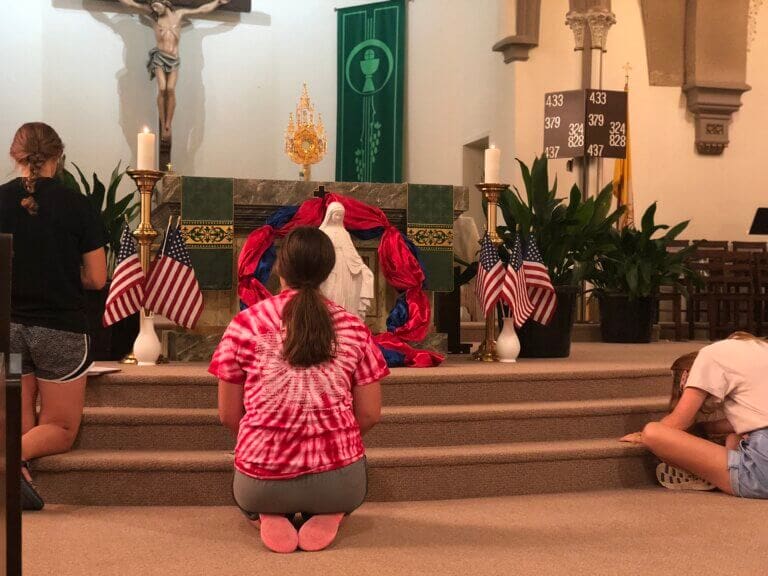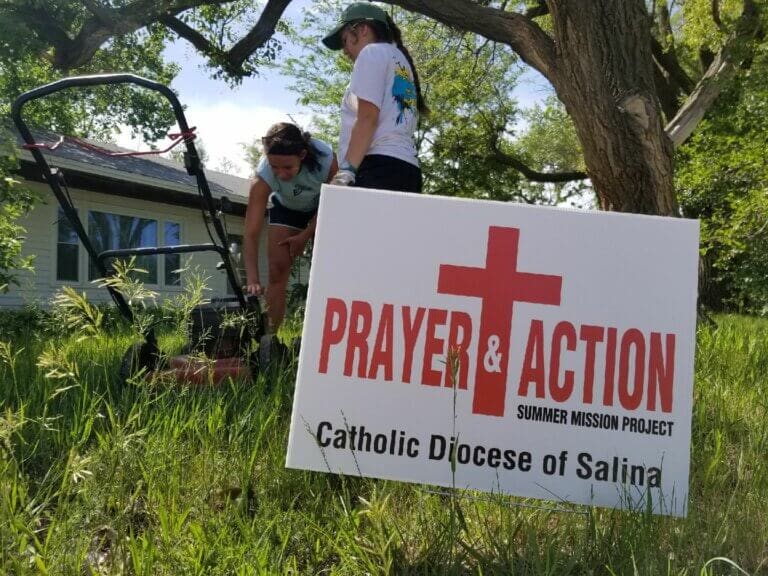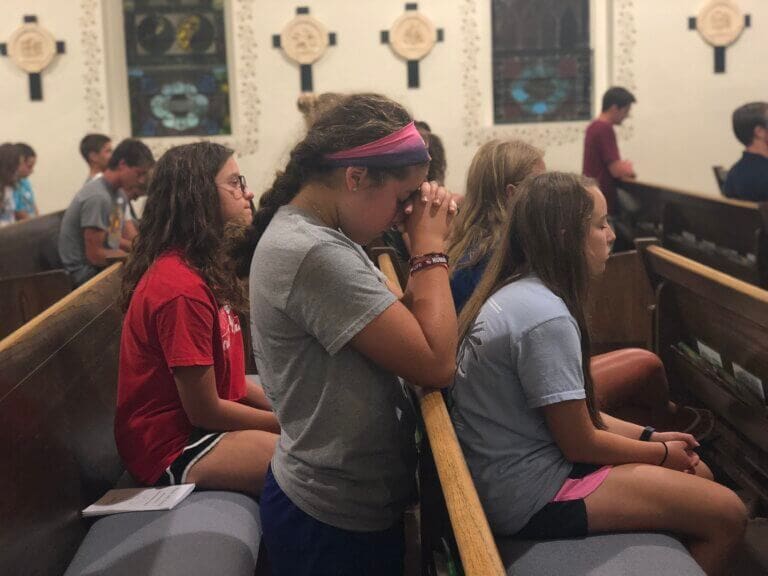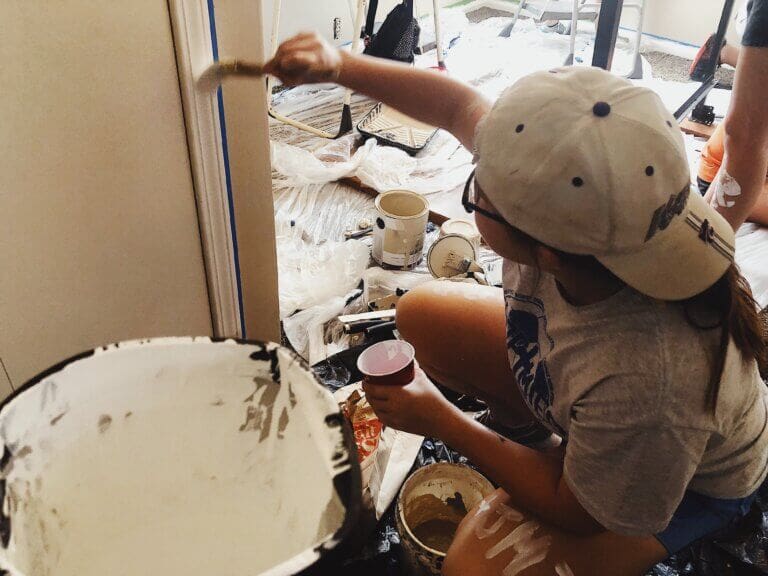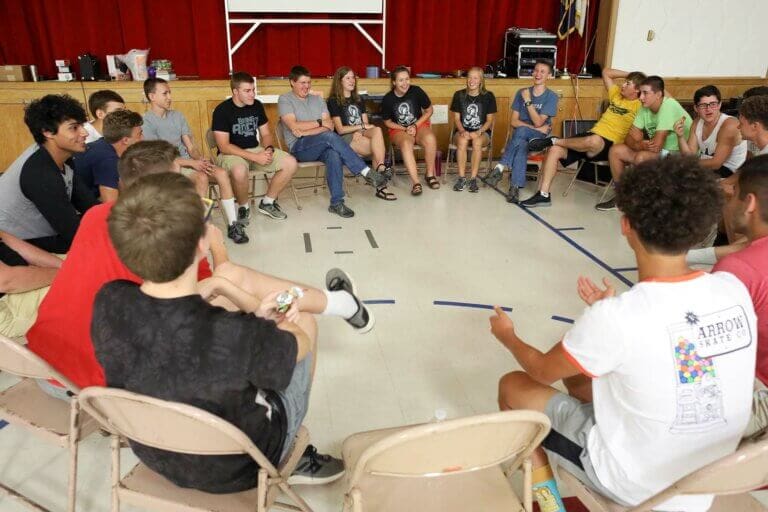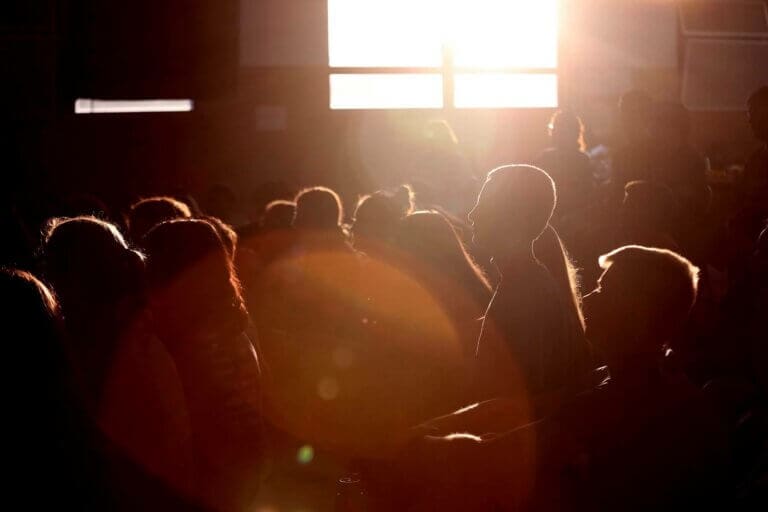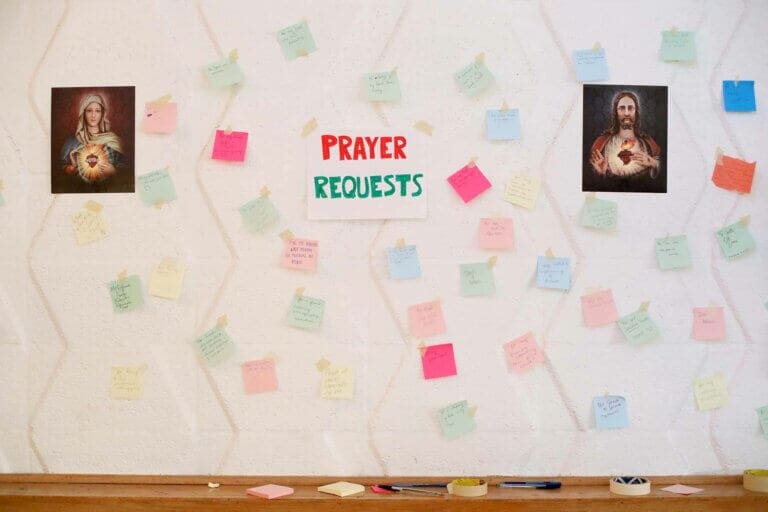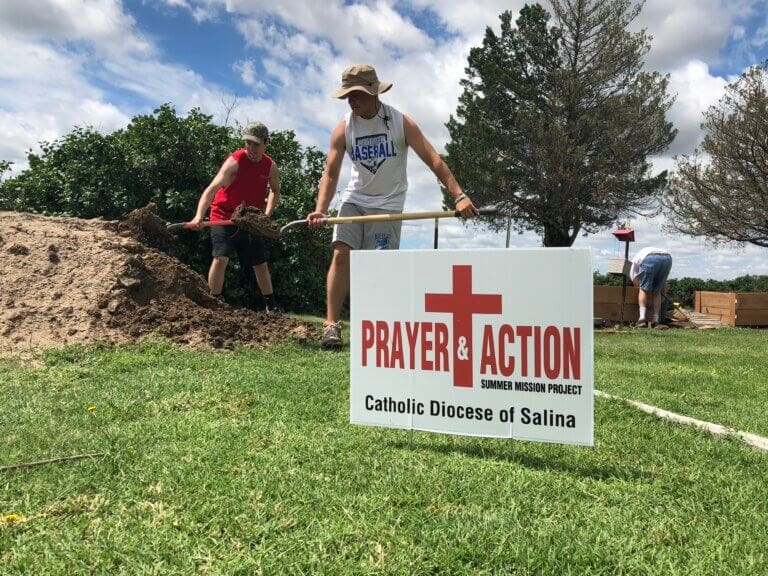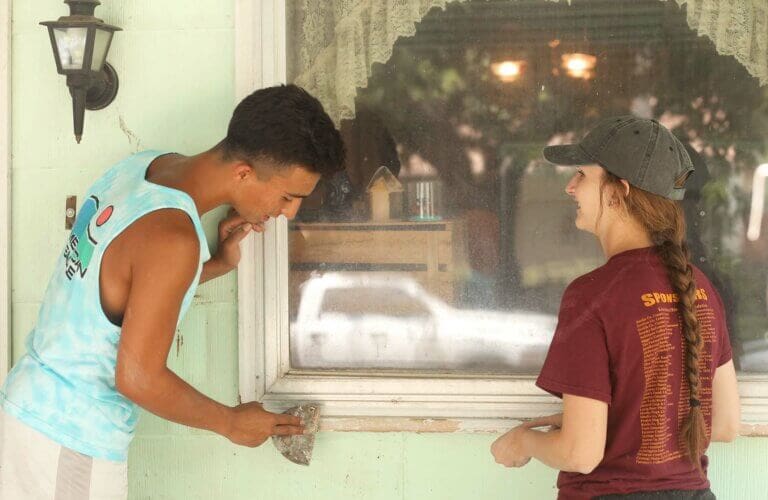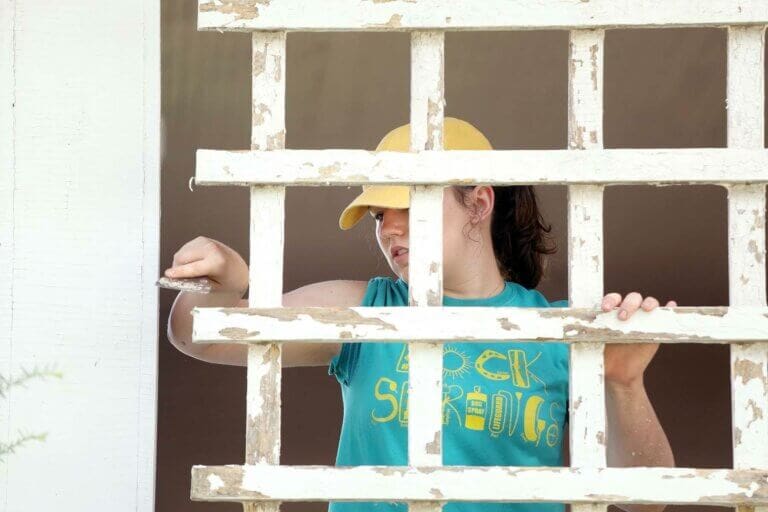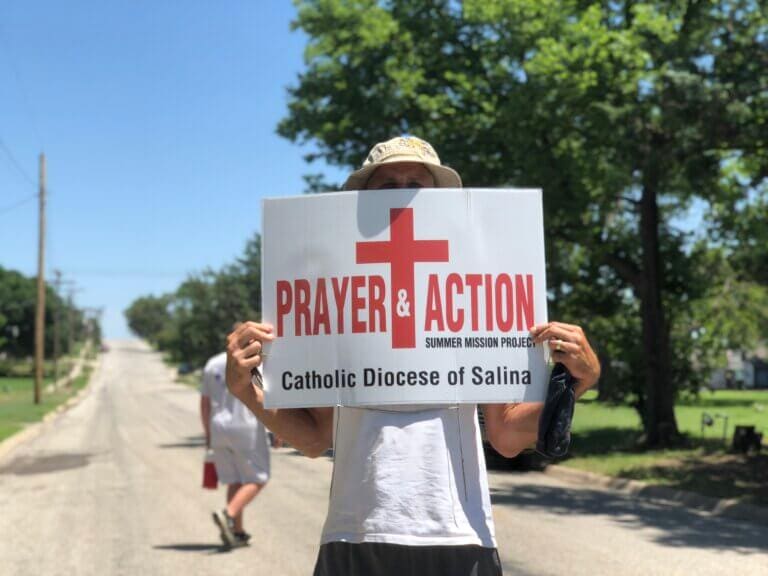 Summer 2021 Team Members
Hi! I'm Elle Eilert, a Beloit native studying Chemical Engineering at K-State. I loved going to PandA as a high school student and I'm overjoyed to be able serve the diocese as the team leader this summer. Prayer and Action is a beautiful place to encounter Christ as we grow in fellowship and faith – all while serving in your 'backyard." I cannot wait to see you all this summer!
My name is Lindsey Gack and I am a junior at Bethany College in Lindsborg! I grew up in Salina, Kansas and graduated from Sacred Heart High School in 2018. At Bethany, I am studying Psychology with a minor in English. At Bethany I am involved in Campus Ministry, Psychology Club, the Honors Program, and work in Admissions as a Presidential Ambassador. I have participated in Prayer & Action for the past 6 years, and I am so blessed and excited to be on Team this year! I taught Totus Tuus in our diocese the summer of 2019, so I hope to be able to see some of students I taught then at PandA! I cannot wait until I am able to meet everyone and discuss the awesomeness that is our Catholic faith!
My name is Jessica Williams, and I am a junior at K-State, studying Human Development and Family Science. I grew up in Concordia, Kansas, and I've always loved small towns – just another reason I'm stoked that Prayer and Action is in Oakley and Beloit this summer! This program has had such a pure and immense impact on my life, and I truly can't give it enough credit for leading me to take steps toward God's will in my life… which lands me here! I have experienced such joy and grace following my experiences with Prayer and Action, and I'm so ready for Summer 2021! I am beyond blessed and so excited to spend it getting to know and grow with the teens and communities in our diocese.
My name is Ridge Pinkston, and I am a junior majoring in history at Kansas State University. I entered the Catholic faith in 2019 at St. Isidore's Catholic Student Center and have had a deep passion for serving Christ and His Church ever since. I am very excited to serve on the Prayer and Action team this summer and look forward to meeting so many young Catholics on fire for their faith. See you this summer!
Hello, my name is Brandon Bates, and I am a freshman at Kansas State University majoring in secondary education. I am a cradle Catholic and was born and raised in Beloit, KS where I attended St. John's schools from Kindergarten through senior year. I am so excited to have the opportunity to serve the diocese of Salina on the Prayer and Action team! I look forward to meeting everyone that will be attending this summer!
My name is Lane Werth, and I am currently in my freshman year at Benedictine College. I am 19 years old, and originally from Hays, KS. During high school, I attended Prayer and Action multiple times, and I am so excited to be serving on the team this year! I am praying that this summer will be efficacious in the growth of new friendships and in the growth of relationship with the Father for all who attend! God Bless!
What is Prayer & Action?
Prayer and Action lasts five days, with students arriving Sunday evening, and staying until Friday morning. During the week, high school students will paint, clean, do yard work and perform other meaningful tasks, for the poor, handicapped and the elderly. Every parish within the diocese is invited to bring as many or as few of their high school students as they wish to participate in the program. Prayer and Action also asks that for every six youth, one adult leader also attend. Adult leaders are to share the same experience as the youth and are asked to be positive role models throughout the week's activities.
About the Prayer & Action Team Leaders
The Prayer & Action experience will be facilitated by the team leaders, which consists of seminarians and other dynamic college students. Leaders of this mission are knowledgeable of the Catholic faith, hard working, and passionate about sharing Christ's joy and love.
Where did the name Prayer and Action come from?
Father Gale Hammerschmidt founded the program; it began in the Diocese of Salina in 2006. He wanted this mission to accomplish 2 things: offer a low cost mission trip experience and provide service to the people in the Diocese of Salina. Fr. Gale chose to name the program after a quote about Mary from St. Pope John Paul II that emphasized Mary's dedication to both prayer AND action.
Who can attend Prayer & Action?
Prayer and Action is open to all high school students, including those who are current 9th grade in the Fall and to any current seniors who will be graduating in the Spring (2020-2021). If bringing a parish group, we require one adult chaperone for every seven youth. If you bring both boys and girls, you must bring both male and female chaperones.
"It is our hope that participants will realize that mission work can occur in our own back yard. Participants have commented that the experience was a life changing event. Their faith was broadened and many new friendships were made."

— Sr. Barbara Ellen Apaceller, CSJ
Follow us on Social Media!
Instagram
Facebook