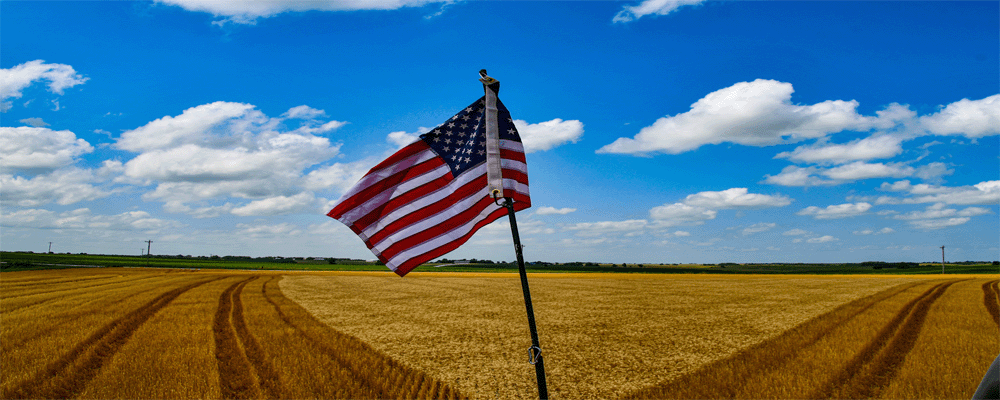 Nurturing Rural Life Through Faith
Rural Life Day is held annually to award families with the Monsignor John George Weber Century Farm Award to celebrate families in the diocese who have farmed or have owned their farm for 100 years or longer. Each year the event is held in a different deanery of the diocese and is held in the middle of August. Everyone in the Diocese is welcome and encouraged to attend to share in the stories of these families and share in the faith that held the family together for over 100 years.
2022 Rural Life Day
Families eligible for this award must be the owner or operator of the land which has been in the same family for one hundred years or more and the family has not received this award previously.
Applicants must be a practicing Catholic (at least one of the family members a practicing Catholic).
The entry form found in helpful resources must be completed and returned to the Rural Life Commission Office by August 1 each year.
The award will be presented at the Annual Rural Life Day. The recipient or a delegate of the family must be present to receive the award.
The recipients will be asked to introduce their family members present at the Annual Rural Life Day and make a few comments (five minutes or less) about their century farm. A written copy of the comments would be appreciated for the Rural Life Office and article for The Register.
All recipients will receive a plaque for meeting these requirements.
Questions or comments about the Monsignor John George Weber Century Farm Award
or the Annual Rural Life Day may be directed to:

Fr. Rich Daise
Rural Life Commission
215 W 13th St.
Hays, KS 67601
Telephone: 785.625.7356
or Tom Murphy 913.558.9223
Past Recipients of the Msgr. John George Weber Century Farm Awards:
2021
Michael Griffin
Martin Family Farm
Frank Schwarzenburger
Norbert Family Farm
Irma Matson
Weis Family Farm
2020
Hubert Diederich
Isidore & Agatha Reichert
Vincent Coufal
2019
Emma & Dale Davidson
E.G. Hanley
Murphy Farm
Jeremy & Jennifer Reidel
The Schulte Farm
Zachary J. Stadelman
2018
Richard & Connie (Curry) Allamon
Mark & Denise Becker Family
Eileen Bellairs
Thomas & Therese Haas Family
Allen & Ellen Schmidt/ Brett & Ashley Schmidt Family
Donna "Cole" Stahl Family
Ronald & Jo Whitmer Family
2017
John Billinger
Bouska Family
Steve Jr. & Carmel Dlabal
Raymond Kepka Sr.
Barbara A. Princ
Ron & Virginia Ptacek
Susan Thielen Family
John & Verna Wetter
2015
John & Elaine Moellering
Karol Dean Riener
Aaron & Marci Sis