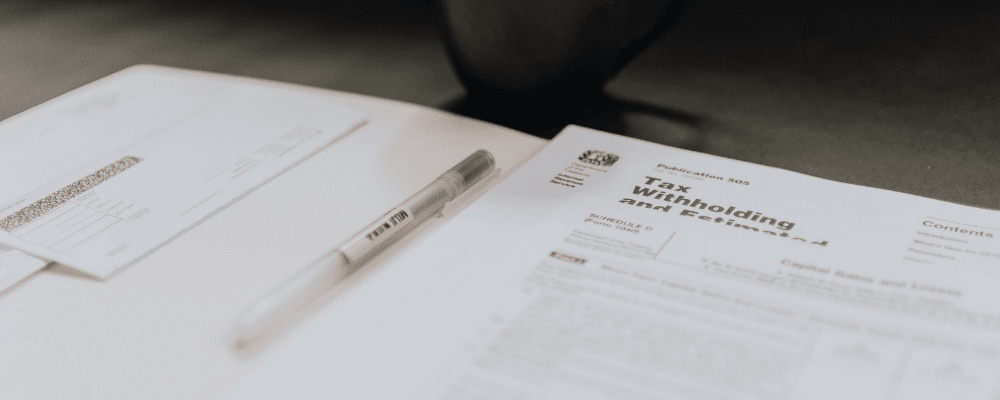 You can reach the HR Director by office phone or email with any questions, concerns or assistance requests. Please do not hesitate or reach out. Popular resources can be found on this page.
The central HR office serves the people who work in our parishes, schools, and agencies throughout the 31 counties of our diocese.
The department exists to support the various ministries throughout our diocese. We can provide support for compliance, employee development, employee relations, job descriptions, leave of absences (FMLA), performance appraisal templates and a variety of benefit areas.
Employment Opportunities
Development Assistant – Catholic Foundation | Chancery Office

The Catholic Foundation for Diocese of Salina is recruiting applicants for a full time Development Assistant.
The position is centrally located at the Chancery Office, Salina, KS.

Do you have a gift for administration support duties? Do you enjoy getting to know key stakeholders and helping them when they call? Would you say that you have the appropriate core values and are a safe place for confidential data to reside? Do you have a passion for Catholic organizations within the Diocese?

Call or email us today to request a full description of the job duties and wage range information.

Please send resumes to Kim Hoelting, HR Director at kim.hoelting@salinadiocese.org or by calling for more information at 785-342-0819.
St. Xavier Catholic School Junction City | School Cafeteria Manager

Job Description

Typical School Schedule is 8:00am-4:00pm, 40 hrs, for the school calendar (approximately 36 weeks).

1. Direct, administer, supervise and coordinate school Food Nutrition Program and food service to provide nutritional meals and safeguard the health of students, staff and visitors.

2. Ensure that all activities conform to St. Xavier Catholic School, Salina Diocese, KSDE and community standards.

3. Communicate effectively with school staff, students and community.

4. React to chance productively and handle activities as assigned.

5. Support the value of education by attending classes, trainings, in-services and workshops as assigned by administration or KSDE.

6. Support the mission of St. Xavier Catholic School and Salina Diocese.

7. Provide leadership to employees.

8. Keep accurate and timely records for the sponsor and KSDE.

9. Use professional discretion and follow confidentiality procedures in administering the program and managing staff.

10. Have knowledge concerning the appropriate operation of all kitchen equipment and ability to effectively train the employees on its safe and correct use.

11. Use good communication and supervisory skills in working with other team members and students.

Job Types: Full-time, Part-time

Pay: $11.50 – $13.00 per hour

Schedule:

Education:

High school or equivalent (Preferred)

Experience:

Supervising experience: 2 years (Preferred)

Work Location: One location
To apply send resume and cover letter to Shawn Augustine
principal@saintxrams.org
Advancement Coordinator | Manhattan Catholic Schools

Job Description

The Coordinator of Advancement is the person who creates, implements, and reports results to the Principal of the school, COE, and senior administrative team. Motivated by enhancing the mission of the Church, Parish and School, the Director works with the key stakeholders, for strategy approval, the cultivation of major relationships, the execution of fundraising events and all donor related activities.

The Coordinator is responsible for leading the fundraising efforts of the school by maintaining a book of donors under management, ensuring the plan submitted is realistic and achievable.

Donor Cultivation

1. Deliver comprehensive strategic fundraising plan and annual calendar with quarterly milestones including Alumni as a key donor category. Provide monthly written matrix update to Principal.

2. Identifies, cultivates, communicates with, and solicits 5 new major gifts (> $2500ea.) prospects per year.
a. Create Lead list.
b. Accurately records 4-5 donor contacts in the Network for Good data base within 48 hrs of the call/visit. Provide summary report monthly. Include mention of brochure in every call/or provide at visit.

3. Ensure donor gift giving options are well communicated (bequests, charitable trusts, endowments), professional in appearance, easy for donors to say yes to, and be able to confirm how we measure success.

4. Coordinate the Annual Auction (raises over $100,000), golf tournament, and other auxiliary events.

5. Oversee annual Fund Drive that delivers 10% year over year giving increases. Tab 1 Matrix totals.

6. Use approved recognitions, receptions by Donor tier criteria, by event. See Recognition Donor Plan so aligned with Diocese, identify which events or where recognition will occur.

7. Make policy recommendations to the Principal/COE, written with justification.

Fundraising Events

Responsible for the overall coordination of approximately 3-75volunteers associated with 7 key advancement events. See Marketing Matrix Tab 1 & 2.

Administrative

1. Develops annual Advancement operating budget, provides gap analysis and corrective action monthly.

2. Execute plans using approved fundraising policies and procedures handbook.

3. Delivers tax statements to donors before Jan. 25th.

4. Update and maintain marketing materials to include the Manhattan Catholic Schools website, Facebook, as well as printed materials.

5. Assist with acquiring/disposing of materials after funds have been raised and approved for purchase, related to buildings, remodels, equipment, etc.

School Marketing Activity

· See Complete List for Marketing/Matrix, Tab 2.
· Research/write grants 1-2 annually, ($10,000-$50,000)
· Development and implement comprehensive local public relations and communications plan for the school (school leadership, teachers, staff; parents of current, former and future students; local civic and business leaders, Chamber, and area residents).
· Attend meetings (staff, PTA, Chamber events, school goal progress reviews)
· Update video board

Advancement Support
· Attends Quarterly Diocese Advancement meetings and works closely with the Director of the Diocese Foundation.

KNOWLEDGE, SKILLS & ABILITIES

Education:
· A Bachelor's degree is preferred


Experience:
· Prefer a minimum of 3-5 years of executive responsibility with donor cultivation & a track record of success in increased giving.
· Proficient in office technology including Microsoft Office software, CRM software; knowledge of non profit campaign database.
· Experience with the Catholic Church/background in advancement campaigns and endowments is preferred.

To apply please send cover letter and resume to Kim Hoelting
kim.hoelting@salinadiocese.org
Office Manager | Clifton/Clyde Parish

Job Title: Office Manager
Department/Group: Parish
Status: Part Time, 25 -28 hrs weekly
Location: St John Parish Clyde, KS
Travel Required: 0-5%
Level/Salary Range: Depends on Experience
Position Type: Flexible
Reports To: Pastor
Schedule: 9-2:00, M-Thur, Fri 9-noon
Salary: Depends on Experience
Work Location: One location

Job Summary

The Office Manager supports the mission and goals of the Catholic Diocese of Salina. The role serves as a key supporter for the Clifton/Clyde Parish and the Chancery. Demonstrates commitment and dedication to a faith-based organization.

ROLE AND RESPONSIBILITIES

Accounts Receivable
· Post cash receipts, mass stipends and intentions, per procedure and internal controls
· Receives all special collections, update ledger, and remit payment to the appropriate office

Accounts Payable
· Processes all invoices and receipts with accuracy and approvals.
· Creates checks for signature, payment and disbursement.
· Process payroll

Report Processing & Banking
· Provides the Chancery with all reporting requests in a timely manner
· Prepares budget and reports for Parish Council
· W-2's, 941's, Stewardship gifts, contractors for work,
· Reconciles bank statements and accounts for the Parish.
· Maintain Parish deposit/loan, I-9 forms
· File insurance claims

Office Management
· Prepares social media posts and any other types of communications.
· Receptionist duties for pastor, guests, phone calls, and events (weddings, funeral, baptisms, etc).
· Record keeping for parish documents (family registration, marriage certificates, first communions, confirmations, budget preparation, cemetery, etc)
· Oversee liturgical preparations; anticipate what needs might be, offer to help, and ensure things ge put back in their rightful storage place
· Support the lay ministers and volunteers, providing delegation where possible, and the right touch in terms of recognition and appreciation for their service to the parish
· Order supplies, prepare copies, schedules ministry coverage, prepares bulletins, pamphlet/bulletin boards
· Oversee cleaning process, setting up/tearing down for all events, help volunteers and staff to make the event a success. Oversee maintenance, building, and grounds
· Serve as meeting recording for meetings, following up on any open action items

Education/Experience/Interpersonal Skills
· Prefer work experience in 4-6 years, Accounting/Finance/banking or related experience.
· Knowledge of Catholic organizations, and non-profits.
· Computer skills sufficient to create documents, manage software for gift receipts, spreadsheets in Excel
and social media platforms
· Position requires a track record of integrity, positive communication skills, and moral/ethical decision making.
· Prefer applicant to have an interest in furthering their spiritual formation and possibly becoming full time Pastoral Associate/Parish Life Coordinator course of study.

Success in the Role
· Support for the teachings of the catholic faith.
· Visitors, guests, volunteers, callers, and team members rely on this person to get things done with grace and a helpful spirit.
· Has a desire to serve our faith by helping the Parish flourish. Knows when to elevate issues, leans into the support staff at the Chancery to solve problems, create options, and is very sensitive to protecting confidential information.
· Boundaries are respected for the Rectory Office and the Pastor's home.
· Organized. Can see how to flex to minimize/eliminate disruption to the Pastor's schedule, honoring privacy and pastor preferences.
· Professional in appearance, telephone skills, note taking, email messaging, computer, and all correspondences. Uses checklists and calendars to ensure the business side of the parish is top-notch.
· Eye for detail and accuracy in reporting/record keeping. Doesn't miss deadlines, keeper of the calendar, reminders, and checklists; zero drama and communicates well.
· Self- motivated, honest, trustworthy, hard working, compassionate with others. Engages others with a "drama free: style to manage tasks, team members, and taking care of business in the kindest way possible.
· Receives feedback and is open to continuous learning and can show professional growth consistently. Avoids the use of passive aggressive behaviors; is seen as approachable and a team player.

To apply for this position, send resume to frheina16@gmail.com or mail resume to:
St John Baptist, 204 N. High St. Clyde, KS 66938

Please include 3 references with your resume.
Call 785-446-3474 for more information or to speak to Fr. Steve about this position.
Sacred Heart Grade School Colby | Elementary Teacher

Job Summary

Demonstrates love of God by serving those in the school community. Clearly demonstrates a commitment and dedication to a Catholic faith-based education and organization.
Role and Responsibilities

1. Shall recognize and support the unique Catholic Mission of the School by speaking, acting, and instructing consistent with the teachings of the Roman Catholic Church. The teacher may not espouse any doctrine inconsistent with the teachings of the Roman Catholic Church;

2. Shall abide by Catholic principles in the teacher's professional and private life, and shall govern his/her professional and private life in strict accordance with Catholic morals and principles to demonstrate complete adherence to Catholic moral strictures;

3. Shall give evidence of living Gospel values by being an active member of a faith community and being open to the importance of a personal faith journey; shall strive to model the teaching of Jesus by attitude and example in the teacher's professional and private life;

4. Help build the School's faith community by a demonstrated willingness to participate in, and help plan, School religious and service activities;

5. Demonstrate effective planning skills by preparing lessons designed to implement and achieve academic goals and objectives as adopted by the School, along with a Catholic religious curriculum as articulated by the School;

6. Demonstrate competence in teaching by demonstrating current, thorough knowledge of the academic and religious curriculum as specified, and be able to communicate effectively with students; be able to organize classroom learning and materials to maximize student time on tasks as well as motivate student learning;

7. Develop and use effective methods of evaluation that are directly related to curriculum;

8. Objectives and to concepts and skills taught; consistently, clearly, and effectively evaluate student progress;

9. Establish a consistent disciplinary approach which promotes self-direction and positive self-image; set high standards for student behavior and manage inappropriate behavior effectively;

10. Maintain a functional and pleasant learning environment;

11. Cooperate with School and Diocesan administration; work effectively with all staff members to promote positive relationships with students and parents. Specific attention will be given toward prompt attendance at scheduled faculty trainings and meetings.

12. At all times demonstrate professional responsibility in enforcing School policies and regulations;

13. Maintain confidentiality of information; display sound judgment in dress and general behavior. Specifically, Teacher will follow School dress code standards.

Physical/Mental Requirements:

Coordination and manual dexterity, normal mental and visual capabilities, and the ability to lift as required in a normal office environment. Required Activities: Walking; sitting; standing; stooping; reaching; talking; handling; hearing; carrying; and keyboarding.

Basic Qualifications:

· A working knowledge of and a strong commitment to the mission of fostering lay leadership in the Roman Catholic Church. If a baptized Catholic, must be a practicing Roman Catholic in full communion with the Church. If not a baptized Catholic, must nonetheless abide by Catholic principles in the teacher's professional and private life.

· Excellent communications skills including written and oral, public speaking and presentation skills.

· Excellent human relations and interpersonal skills; must be a self-starter and be well-organized; must be a team player.

· Be available for evening and weekend work as necessary; have reliable transportation.

· Be able to manage multiple tasks simultaneously.

· Proficiency in the use of computer technology including word processing and the use of excel and related technology; ability and willingness to maintain confidentiality.

· Flexibility in assessing needs and strategies and adapt appropriately in a ministerial environment.

· Complete a criminal history and background check .

· Professional bearing and clean and neat personal appearance.

Education and Experience:

· Bachelor's Degree from an accredited Institution

· Certified by the State of Kansas as a Teacher

Interpersonal Skills

Positive, active listener and relationship builder across a diverse base of internal and external customers within the parish and community of Goodland, Ks. This role requires being hard working, kind, with the ability to develop and maintain good relationships w/coworkers and parish/priest and volunteer staff.

Is Respectful. Can treat everyone with respect, can flex easily, shows equity in relationships, can recognize non-verbal cues and adjusts with ease. Can share differing perspectives in a concise manner and work towards results effectively.

Produces accurate, detailed work; self- motivated and has a high degree of interest in accuracy, completeness and timeliness.

Receives feedback and is open to continuous learning and can show professional growth consistently. Avoids the use of passive aggressive behaviors; is seen as approachable and a team player.

Job Types: Full-time, Contract

Benefits:

Dental insurance
Flexible spending account
Health insurance
Health savings account
Life insurance
Vision insurance

Schedule:

Ability to commute/relocate:

Colby, KS: Reliably commute or planning to relocate before starting work (Preferred)

Experience:

Teaching: 1 year (Preferred)

Work Location: One location

To apply please send cover letter and resume to Kim Hoelting
kim.hoelting@salinadiocese.org
Sacred Heart Grade School Colby | 1st Grade Teacher

Job Summary

Demonstrates love of God by serving those in the school community. Clearly demonstrates a commitment and dedication to a Catholic faith-based education and organization.
Role and Responsibilities

1. Shall recognize and support the unique Catholic Mission of the School by speaking, acting, and instructing consistent with the teachings of the Roman Catholic Church. The teacher may not espouse any doctrine inconsistent with the teachings of the Roman Catholic Church;

2. Shall abide by Catholic principles in the teacher's professional and private life, and shall govern his/her professional and private life in strict accordance with Catholic morals and principles to demonstrate complete adherence to Catholic moral strictures;

3. Shall give evidence of living Gospel values by being an active member of a faith community and being open to the importance of a personal faith journey; shall strive to model the teaching of Jesus by attitude and example in the teacher's professional and private life;

4. Help build the School's faith community by a demonstrated willingness to participate in, and help plan, School religious and service activities;

5. Demonstrate effective planning skills by preparing lessons designed to implement and achieve academic goals and objectives as adopted by the School, along with a Catholic religious curriculum as articulated by the School;

6. Demonstrate competence in teaching by demonstrating current, thorough knowledge of the academic and religious curriculum as specified, and be able to communicate effectively with students; be able to organize classroom learning and materials to maximize student time on tasks as well as motivate student learning;

7. Develop and use effective methods of evaluation that are directly related to curriculum;

8. Objectives and to concepts and skills taught; consistently, clearly, and effectively evaluate student progress;

9. Establish a consistent disciplinary approach which promotes self-direction and positive self-image; set high standards for student behavior and manage inappropriate behavior effectively;

10. Maintain a functional and pleasant learning environment;

11. Cooperate with School and Diocesan administration; work effectively with all staff members to promote positive relationships with students and parents. Specific attention will be given toward prompt attendance at scheduled faculty trainings and meetings.

12. At all times demonstrate professional responsibility in enforcing School policies and regulations;

13. Maintain confidentiality of information; display sound judgment in dress and general behavior. Specifically, Teacher will follow School dress code standards.

Physical/Mental Requirements:

Coordination and manual dexterity, normal mental and visual capabilities, and the ability to lift as required in a normal office environment. Required Activities: Walking; sitting; standing; stooping; reaching; talking; handling; hearing; carrying; and keyboarding.

Basic Qualifications:

· A working knowledge of and a strong commitment to the mission of fostering lay leadership in the Roman Catholic Church. If a baptized Catholic, must be a practicing Roman Catholic in full communion with the Church. If not a baptized Catholic, must nonetheless abide by Catholic principles in the teacher's professional and private life.

· Excellent communications skills including written and oral, public speaking and presentation skills.

· Excellent human relations and interpersonal skills; must be a self-starter and be well-organized; must be a team player.

· Be available for evening and weekend work as necessary; have reliable transportation.

· Be able to manage multiple tasks simultaneously.

· Proficiency in the use of computer technology including word processing and the use of excel and related technology; ability and willingness to maintain confidentiality.

· Flexibility in assessing needs and strategies and adapt appropriately in a ministerial environment.

· Complete a criminal history and background check .

· Professional bearing and clean and neat personal appearance.

Education and Experience:

· Bachelor's Degree from an accredited Institution

· Certified by the State of Kansas as a Teacher

Interpersonal Skills

Positive, active listener and relationship builder across a diverse base of internal and external customers within the parish and community of Goodland, Ks. This role requires being hard working, kind, with the ability to develop and maintain good relationships w/coworkers and parish/priest and volunteer staff.

Is Respectful. Can treat everyone with respect, can flex easily, shows equity in relationships, can recognize non-verbal cues and adjusts with ease. Can share differing perspectives in a concise manner and work towards results effectively.

Produces accurate, detailed work; self- motivated and has a high degree of interest in accuracy, completeness and timeliness.

Receives feedback and is open to continuous learning and can show professional growth consistently. Avoids the use of passive aggressive behaviors; is seen as approachable and a team player.

Job Types: Full-time, Contract

Benefits:

Dental insurance
Flexible spending account
Health insurance
Health savings account
Life insurance
Vision insurance

Schedule:

Ability to commute/relocate:

Colby, KS: Reliably commute or planning to relocate before starting work (Preferred)

Experience:

Teaching: 1 year (Preferred)

Work Location: One location

To apply please send cover letter and resume to Kim Hoelting
kim.hoelting@salinadiocese.org
St. Mary's – Salina – Science Teacher 5th-6th Grade
St. Mary's – Salina – Primary Grade Teacher
St. Mary's – Salina – Administrative Assistant

This position entails strong verbal and written communication skills, light book keeping, use of technology and someone who loves Kids!

For more information please contact :
St. Mary's Grade School
304 E Cloud
Salina Ks. 67402
785 827 4200
St. Xavier Catholic School – Junction City | Cafeteria Cook

Contact Shawn Augustine at principal@saintxrams.org
St. Xavier Catholic School – Junction City | Aftercare Teacher

Contact Shawn Augustine at principal@saintxrams.org
St. John's Catholic School – Beloit – Elementary Teacher
Tipton Catholic – Math Teacher

Contact Gery Hake at glhake@wilsoncom.us
Tipton Catholic – Science Teacher

Contact Gery Hake at glhake@wilsoncom.us
Tipton Catholic – Part time Business Teacher

Contact Gery Hake at glhake@wilsoncom.us
Tipton Catholic – Part time Religion Teacher

Contact Gery Hake at glhake@wilsoncom.us
Ellis – St. Mary's – 5th Grade Teacher 
Emergency Assistance – Catholic Charities
Office Coordinator – Manhattan | Catholic Charities
Employment Application
Prayer to St. Joseph for workers and those seeking employment
Silent and well-known carpenter in Nazareth, model of workers, by the work of your hands you gave your contribution to the work of the Creator, you earned your living, and you provided for the needs of the Holy Family. Intercede for all workers, in the difficulties of their daily lives especially for the unemployed, in their anxieties for tomorrow, so that through the guidance of God, the great Architect and Builder, they all may use their strength and talents to make visible God's new creation, to offer a concrete service to society, and to earn wages worthy of their efforts. With confidence and trust we make this prayer thru Jesus. Amen