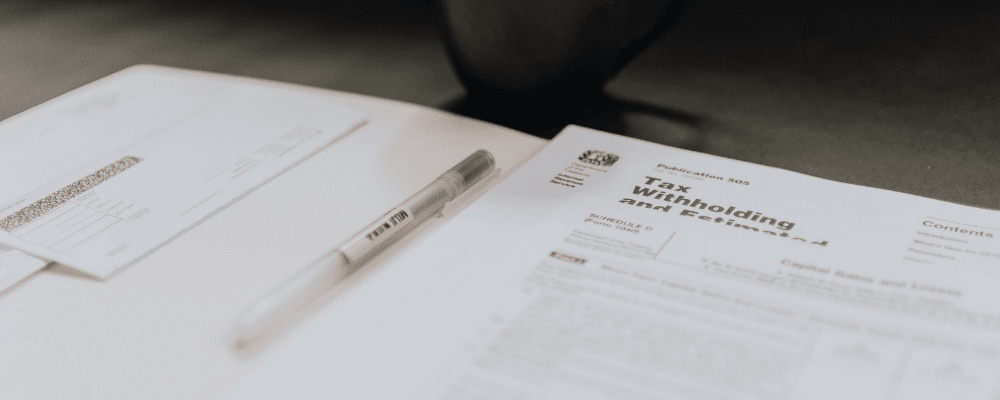 The central HR office serves the people who work in our parishes, schools, and agencies throughout the 31 counties of our diocese.
The department exists to support the various ministries throughout our diocese. We can provide support for compliance, employee development, employee relations, job descriptions, leave of absences (FMLA), performance appraisal templates and a variety of benefit areas.
You can reach the HR Director by office phone or email with any questions, concerns or assistance requests. Please do not hesitate or reach out. Popular resources can be found on this page.
Employment Opportunities
Manhattan Catholic Schools
St. Francis Xavier Catholic School
Catholic Charities Outreach Coordinator

DEPARTMENT: Stabilization Services

HOURS: Full-Time

REPORTS TO: Director of Stabilization Services

CLASSIFICATION: Hourly (Non-Exempt)

LOCATION: Manhattan, Kansas

SALARY LEVEL: Case Manager I


POSITION SUMMARY
This position is responsible is responsible for mobile outreach from the Manhattan location. This position also serves as back-up for emergency assistance and stabilization services provided in the local office.


ESSENTIAL FUNCTIONS/DUTIES

Mobile Outreach Program Coordination
• Travel weekly to specified communities using agency vehicle within the local office service area.


• Determine communities most in need and develop community partnerships.


• Load and unload MOR vehicle for outreach efforts.


• Serves as the lead for maintaining supply inventory for MOR and office pantry.


• Organize and oversee MOR volunteers.


• Data entry in agency's data management system.


• Data entry in EXCEL and/or other programs as required for grant funds and other monthly, quarterly and/or annual reporting requirements


• Administer and case manage financial stabilization programs from the Manhattan office and surrounding area.

Clerical and Other Duties
• Coordinate disaster relief outreach efforts from the Manhattan office.


• Assist in providing Emergency Assistance Services to clients, (Rent, Utilities, Food, Hygiene, etc.)


• Maintain stats and client information utilizing agency's data management system.


• Assist with scheduling appointments for agency programs, as needed.


• Perform clerical duties including, but not limited to, copying, filing, mailings, data entry, etc.


• Receipt incoming client payments or cash donations.


• Assist with receiving incoming donations, making sure proper documentation is completed.


• Serve as backup for retrieving mail from PO Box


SUPERVISORY RESPONSIBILITY
This position does not supervise any staff members but may be responsible for direction of the activities of volunteers who may from time to time assist with mobile outreach or other services.


WORK ENVIRONMENT
This job operates in a professional office setting around standard office equipment including desks, filing cabinets, computers, phones, photocopiers, fax machines, etc. Must be able to maintain client confidentiality.


PHYSICAL DEMANDS
The physical demands described within this paragraph are representative (and not exhaustive) of those that must be met by an employee to successfully perform the essential functions of this job. While performing the duties of this job, the employee is occasionally required to move; sit; the dexterity to work with objects, tools or other controls; reach and grasp objects, ascend stairs, balance; ability to reach items from floor level to above the head and communicate well with others. The employee must occasionally lift and/or move about 30 pounds. The employee must have the ability to read, perceive objects, and differentiate colors.


TRAVEL
This position entails occasional travel to the other Catholic Charities offices and to other communities within the Salina Diocese. These trips are generally accomplished during normal business hours Monday through Friday. There may be occasional overnight travel to professional conferences, meetings or trainings.


QUALIFICATIONS

To perform this job successfully, an individual must be able to perform each essential duty satisfactorily. The requirements listed below are representative of the knowledge, skills, and abilities required. Reasonable accommodations may be made to enable individuals with disabilities to perform the essential functions.


GENERAL
-Willingness to abide by Catholic Social teachings as it impacts carrying out the duties of this position Professional and positive approach.

-Proficient computer skills especially with MS Office suite of programs. Ability to work effectively and accurately on multiple tasks in a fast-paced environment


-Ability to pass criminal background check




REQUIRED EDUCATION & EXPERIENCE
-Some post-secondary education in social work or another human services field. -Work experience of at least 1 year


-in direct service to clients/customers in a social service agency or non-profit setting. Work experience may be substituted for education.


PREFERRED EDUCATION & EXPERIENCE
-B.A./B.S. in Social Service field. Fluent in Spanish; previous experience working with persons living in poverty and with criminal or addiction backgrounds.

-Minimum of 3 years working in social service agency or non-profit setting.

OTHER DUTIES
This job description does not constitute an all-inclusive list of activities, duties or responsibilities that are required of the employee for this job. Duties, responsibilities and activities may change at any time with or without notice. Employee remains responsible for all other duties as assigned. Employee shall provide all services
consistent with and supportive of the philosophy and mission of Catholic Charities of Northern Kansas, Inc. Employee is responsible for avoiding involvement in the commission of any serious crime, public scandal, or conduct substantially impairing his/her professional effectiveness including openly adopting a way of life inconsistent with Catholic moral teachings and standards.


TO APPLY
Submit resume to Claudette Humphrey, Director of Stabilization Services, at chumphrey@ccnks.org.
Accountant – Salina Chancery

Job Title: Accountant

Department/Group: Finance

Status: Exempt

Location: Chancery Office Salina, KS

Travel Required: 15%

Level/Salary Range: Depends on Experience Position

Type: Full Time

HR Contact: Kim Hoelting, HR Director

Reports To: Asst. Finance Officer

Send Inquiry/Resume To: Kim.hoelting@salinadiocese.org

Job Summary

The Accounting and Finance team supports the mission and goals of the Catholic Diocese of Salina. The Accountant serves as a key financial resource to the schools, parishes, Catholic Charities, the Catholic Foundation for the Diocese of Salina and the Chancery.

Role and Responsibilities

-Benefit statement reconciliations, vendor benefit maintenance. (enrollment/terminations, invoices), maintain relationship/communication with broker.

-Be the main resource person to answer benefit questions for all Chancery staff, Catholic Charities, parish and school staff.

-Financial support for the newly created Catholic foundation.

-Financial statement preparation assistance monthly for the Finance office.

-Parish/school accounting support and integration of internal controls and procedures.

Education/Experience/Interpersonal Skills -Bachelor's degree in Accounting/Finance required or related experience.

-6-10 years of financial leadership experience required.

-Prefer knowledge of Catholic organizations, non-profits; the organization spans 31 counties in Kansas.

-Position requires a track record of integrity, positive communication skills, and moral/ethical decision making.

Interpersonal Skills

Positive, active listener and relationship builder across a diverse base of internal and external customers within the Catholic Diocese of Salina.

This role requires being an approachable, kind team player, ability to develop and maintain good relationships w/coworkers. Able to see the broader picture and can work for the good of the Finance Department and Diocese as a whole.

Is Respectful. Can treat everyone with respect, regardless of position or rank, can flex easily, shows equity in relationships, can recognize non-verbal cues and adjusts with ease. Can share differing perspectives in a concise manner and work towards results effectively.

Is known for being cooperative, collaborative, and flexible. Adaptability is required in this role. Ability to meet challenges with a positive attitude is key to success in this role. Recognizes how to use the right sense of urgency when leaning on others, providing enough notice with requests.

Is coachable. Receives feedback and is open to continuous learning and can show professional growth consistently. Avoids the use of passive aggressive behaviors.

Demonstrates commitment and dedication to faith-based organization. Adjusts schedule to meet the demands of the role, when needed, can contribute and help get a new project up and running smoothly. Is visible or participates in activities at the Chancery, parish, Catholic Charities, and school events; we are best when we are serving and representing our organization and faith daily.
Employment Application