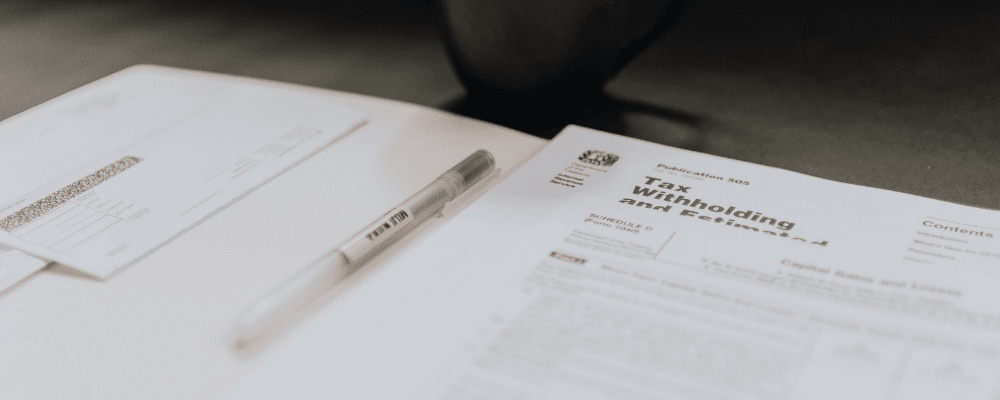 You can reach the HR Director by office phone or email with any questions, concerns or assistance requests. Please do not hesitate or reach out. Popular resources can be found on this page.
The central HR office serves the people who work in our parishes, schools, and agencies throughout the 31 counties of our diocese.
The department exists to support the various ministries throughout our diocese. We can provide support for compliance, employee development, employee relations, job descriptions, leave of absences (FMLA), performance appraisal templates and a variety of benefit areas.
Employment Application
Employment Opportunities
Colby | Sacred Heart Grade School | Principal

Reports to Pastor (and works very closely with Superintendent)
Location: Colby, KS
Level/Salary Range: Depends on Experience 6-26-23
Send Resume To: kim.hoelting@salinadiocese.org

Leadership in a Catholic school requires skills/potential sufficient to achieve this culture:

1. Foster a Christian and prayer filled environment which enables staff and students to attain their potential;
2. Set philosophy in accordance expressed in the pastoral, To Teach As Jesus Did;
3. Give priority to and cooperate with their pastor(s) in maintaining a vibrant religious education program according to the norms of the National Catechetical Directory, Sharing the Light of Faith; understands the school council framework and works cooperatively;
4. Strive toward development of a conscious, active faith community within the school;
5. Be aware of cultural characteristics of the school community and consider that in planning school programs;
6. Create with the staff a student-centered learning environment; treating all with dignity and the right degree of confidentiality;
7. Undertake with the staff long and short-range instructional planning;
8. Exercise his/her responsibility and duty as chief decision maker in the school; understands internal controls and processes;
9. Continuously monitors and uphold commitment of Safe Environment Policy/Code of Conduct
10. give support to staff members, students and parents.

ROLE AND RESPONSIBILITIES

Student Success

Maintains active relationships with students and parents. Maintains high standards of student conduct and enforces disciplines as necessary. Leads recognition of students and teachers on achievement milestones.

Attends special events held to recognize student achievement, and attends school sponsored activities, functions, and athletic events.

Makes arrangements for special conferences between parents and teachers. Pro-actively seeks partnerships to help resolve/improve situations with potential for friction. Treats all with dignity and respect.

Staffing

Responsible for professional growth and development for self and staff. Plans, implements and evaluates appropriate professional development opportunities for staff.

Supervises all professional, para educator, administrative, and non-professional personnel assigned to the school.
Provides employee handbook, site specific handbook; Participates in recruiting, reviewing qualifications and overall selection and supervision of all school building personnel.

Approves the master teaching schedule and any special assignments.

Orients newly assigned staff members and assists in their development, as appropriate. Evaluates and counsels all staff members regarding their individual and group performance.

Conducts meetings regularly with the staff. Solicits feedback and process improvement ideas.

Assists in the in-service orientation and training of teachers, with special attention to the Office of Safe Environment procedures and instructions.

Recommends, according to established procedures, the removal of staff under his/her supervision whose work is unsatisfactory (lacking in professionalism, lax in commitment to the Code of Conduct for Safe Environment, handbook policies and procedures, etc.)

Safety

Safe Environment Code of Conduct and Policy is a commitment and positive culture at the school. Protection of children is of critical importance. Knows when to elevate and to lean into resources from the Office of Safe Environment. Oversees non-degree, degreed staff/ subjects/coaches to ensure standards are being met in all areas including Safe Environment, respectful boundaries, social media boundaries, conduct and professionalism.

Plans and supervises fire drills and crisis preparedness program. Provides for adequate inventories of property under his/her jurisdiction and for the security and accountability for that property.

Assumes responsibility for the safety and administration of the school campus. Curriculum Establishes and maintains an effective mission-driven learning climate; strives to be a center of academic excellence.

Makes recommendations concerning instruction; effectively and positively addresses instruction deficiencies. Leads in the development, execution, any revisions, and evaluation of the overall instructional programs.

Supervises the guidance program to enhance individual student education and development.

Schedules classes within established guidelines and standards to meet student/faculty needs.

Develops, supports and implements a collaborative professional community and feedback process that includes input from students, staff, and parents in all curriculum areas.

Supervises all activities and programs that are outgrowths of the schools curriculum.

Administrative

Prepares and submits the annual budget and monitors expenditures of funds. Monitor supply/inventory and safeguarding of all campus assets including transportation.
Keeps superintendent informed of events and potential problems.
Watches for internal control issues and processes; leans into Finance Department at the Chancery for help with concerns, process changes, etc.
Responds to written and oral requests for information, maintains web, social media presence and other communication platforms approved by the principal, council, or pastor.
Assumes responsibility for all official school correspondence and news releases.
Serves on committees/attends as requested by the superintendent.
Delegates authority to responsible personnel to assume responsibility for the school in the absence of the principal.
Provides leadership to parent and community groups within the school, especially PTO and Site Council and any military liaisons, where applicable.
Participates in meetings requested by the superintendent.
Oversees the proper implementation of the special education programs for the campus.
Assumes responsibility for the enrolling of students, as well as their withdrawal from school (including requests, sending and maintenance of all student records).
Responsible for planning, implementation and monitoring results of state assessments, institutional surveys, or other data analytics. Performs other duties as assigned by the superintendent.

Activities

Plans, organizes, and directs implementation of all school activities. Acts as liaison (the school and the community) encouraging community participation in school life.

Reporting

Supervises the maintenance of all required building records and reports.
Prepares or supervises the preparation of reports, records, lists, and all other paperwork required or appropriate to the schools administration. (Including accreditation and state reports).
Supervises the maintenance of accurate records on the progress and attendance of students.
Assumes responsibility for the attendance, conduct, and maintenance of health of students and reports to proper authorities when necessary.

Problem Solver

Keeps the superintendent and/or assistant superintendent informed of the schools activities, complex discipline matters and problems.
Works with various members of the district administrative staff on school issues that relate to district-wide concerns.
Enforces district policies and administrative regulations.
Can collaborate, create options, and works towards resolution effectively.

Qualifications/Education

o Licensed in the State of Kansas
o Minimum of masters degree in educational administration preferred
o Prefer 3-5 years supervisory experience
o Prefer actively practicing Catholic

Interpersonal Skills

This role requires being a positive, approachable, kind, team player, ability to develop and maintain good relationships with coworkers and guests. Supportive of the teachings of the Catholic church. Is Respectful. Can treat everyone with respect, regardless of position or rank, can flex easily, shows equity in relationships, can recognize non-verbal cues and adjusts with ease. Is coachable. Receives feedback or follow up with ease. Is open to continuous learning and can show professional growth consistently. Avoids the use of passive aggressive behaviors or being negative. Can communicate obstacles and knows when and how to elevate when there are boundary issues. Sees where recognition is needed and delivers, has a network of supporters to lean on, and is committed to supporting the mission of the Church. Known for high standards and degree of integrity and honesty is evident and transparent. Is organized, calendar is kept up to date, and meets deadlines due to good planning and focus. Keeping track of important documents, important events, holds self-accountable while not making excuses, attends meetings and meeting deadlines are examples that create success in this role.

Physical Requirements:
Requires coordination and manual dexterity, normal mental and visual ability; ability to lift as required in a normal office environment.

Send Resume To: kim.hoelting@salinadiocese.org
Hays | Catholic Charities | Therapist 
Hays | Catholic Charities | Community Engagement & Outreach Coordinator
Junction City | St. Xavier Catholic School (click to view all openings)

If you are interested, please send a resume to Shawn Augustine augustines@saintxrams.org
Salina | Catholic Charities | Director of Development

If you are interested, please click HERE for more information
Tipton | Tipton Catholic School | 7-12 Science Teacher

Tipton Catholic High School (TCHS) has an opening for a 7-12 science teacher. We will consider hiring an applicant for the second semester of this school year or the upcoming 2023-24 school year.

A sign-on bonus is available! In addition, TCHS offers supplemental income for teachers who take on additional responsibilities such as coaching sports or scholars bowl; several of these opportunities are available. TCHS boasts a low student-to-teacher ratio; most classes have about five students. The small class sizes allow for excellent interaction and unique educational experiences. Teachers are able to differentiate and personalize instruction as they truly get to know each and every student`s strengths and weaknesses. TCHS has a one-to-one Chromebook initiative in place, and the school utilizes Google Classroom.


The small school is well supported by the community, and parent involvement and support are unparalleled. Tipton is a small, safe community in rural north-central Kansas. There are excellent hunting and fishing opportunities in the immediate area, and Tipton is located within 15 minutes of Glen Elder Lake.

BENEFITS & SALARY INFORMATION
Retirement, Blue Cross Blue Shield health insurance, life insurance, and other benefits are available.
Competitive salary, based on a salary schedule.

CONTACT TIPTON CATHOLIC HIGH SCHOOL:
Gery Hake, Principal · 785-373-5835 · glhake@wilsoncom.us
PO Box 146 · Tipton, KS · 67485

TCHS is a 9-12 Catholic High School ·
Prayer to St. Joseph for workers and those seeking employment
Silent and well-known carpenter in Nazareth, model of workers, by the work of your hands you gave your contribution to the work of the Creator, you earned your living, and you provided for the needs of the Holy Family. Intercede for all workers, in the difficulties of their daily lives especially for the unemployed, in their anxieties for tomorrow, so that through the guidance of God, the great Architect and Builder, they all may use their strength and talents to make visible God's new creation, to offer a concrete service to society, and to earn wages worthy of their efforts. With confidence and trust we make this prayer thru Jesus. Amen