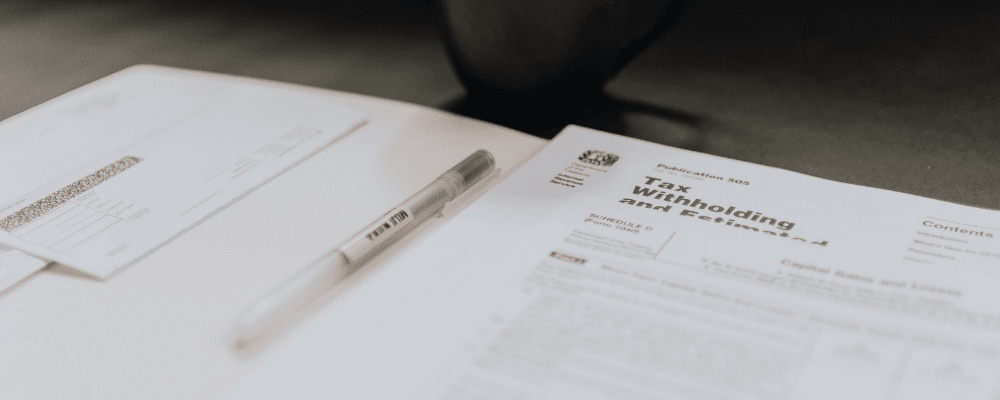 You can reach the HR Director by office phone or email with any questions, concerns or assistance requests. Please do not hesitate or reach out. Popular resources can be found on this page.
The central HR office serves the people who work in our parishes, schools, and agencies throughout the 31 counties of our diocese.
The department exists to support the various ministries throughout our diocese. We can provide support for compliance, employee development, employee relations, job descriptions, leave of absences (FMLA), performance appraisal templates and a variety of benefit areas.
Employment Opportunities
St. Mary's Grade School Principal – Salina, KS

St. Mary's Catholic Grade School in Salina is seeking a principal to begin July 1, 2022. Projected enrollment for Pre-K through 6th grade is 340 youth.

Qualifications: Demonstrated commitment to the development of Christian Spirit and a Catholic community of faith within the school environment. Master`s degree in educational administration and supervision with experience in administration and teaching. Active member of the Catholic church. Preference given to candidates who have ability to communicate and work collaboratively with an excellent staff. Competitive salary and benefits commensurate with credentials and experience.

*Applications will be accepted until Friday, January 28, 2022.

Complete official Salina Diocese Application and submit a letter of interest and resume to:

Geoff Andrews, Superintendent of Schools
geoff.andrews@salinadiocese.org
103 N. 9th Street,
Salina, KS  67401  
785.827.827.8746

JOB DESCRIPTION: RESPONSIBILITES OF THE PRINCIPAL

Progress in any aspect of education is influenced greatly by the leadership provided. It is the leadership of the principal that gives life to concepts, goals, policies, and theories. The principal should see his/her work in terms of sound educational objectives, as they relate to broad functions of administration and supervision. As the administrative head of the school, the principal is responsible for the effective operation of the school as a Christian educational community in accordance with the philosophy and polices set by the diocesan/local school councils, and the Diocesan Office of Catholic Education.

The job description of the principal includes four major categories: that of Leader, Communicator, Supervisor and Administrator.

A. AS LEADER THE PRINCIPAL IS TO:

foster a Christian environment which enables staff and students to attain their potential
set philosophy and goals with the staff in accordance with the principles expressed in the pastoral, To Teach As Jesus Did;
give priority to and cooperate with their pastor in maintaining a vibrant religious education program according to the norms of the National Catechetical Directory, Sharing the Light of Faith
strive toward development of a conscious, active faith community within the school
be aware of cultural characteristics of the school community and give consideration to such in planning of school programs
create with the staff a student-centered learning environment
undertake with the staff long and short-range instructional planning
participate personally in professional development opportunities
exercise his/her responsibility as chief decision maker in the school
give support to staff members, students, and parents.

B. AS COMMUNICATOR, THE PRINCIPAL IS TO:

treat people in a manner that indicates respect for the dignity of the individual
be available to staff members, students, and parents
ensure effective communication with parents regarding student progress
elicit suggestions and ideas from the staff and incorporate such in the decision=-making process
maintain good communication with the pastor and the local school council
develop and maintain good parent, student, teacher, and community relations
share the life of the school with the parish community
keep the diocese, parish and civic community informed of school programs and policies

C. AS SUPERVISOR, THE PRINCIPAL IS TO:

be responsible for on-going evaluation of the school's total program
maintain a system of supervision and evaluation of teacher performance, both formally and informally
assist and enable staff members to plan and implement innovative methods
develop with the faculty a curriculum appropriate to the student's needs in accordance with the directives issued by the diocesan and state authorities
encourage an education climate among the faculty through regular faculty meetings, conferences with teachers, in-service programs, and professional reading.

D. AS ADMINISTRATOR, THE PRINCIPAL IS TO:

cooperate with, interpret, and implement diocesan policies, regulations, and programs
interview applicants and select staff members who promote Christian atmosphere and dismiss those who fail to promote the Catholic educational program
ensure that the adequate and up-to-date records are kept on file for each student and staff member in accordance with diocesan guidelines
establish guidelines for student discipline and resolve school related problems or conflicts of students, staff, parents, and parish community
establish guidelines for student discipline and resolve school related problems or conflicts of students, staff, parents, and parish community
schedule for efficient utilization of resources and oversee the maintenance of the building to provide a clean, safe, and healthful educational environment
direct the process of requisitioning, distributing and account for textbooks and all instructional materials and equipment
prepare and submit all official reports promptly and promulgate the official school calendar
serve as the executive office of the local school council
develop rules, regulations (School Handbook) and programs that implement policies established by the school council and be responsible that such are enforced
prepare the annual school budget in consultation with the pastor/school council, and administer it to maintain sound fiscal management
cooperate with local educational and civic agencies to insure the welfare of all students.
Youth Ministry – Hays, KS

The Catholic Diocese of Salina is assisting with the recruitment of applicants for a full time Youth Ministry position for a joint Catholic Youth Organization (CYO) among the three Catholic churches in Hays, KS.

The position is centrally located at the Immacaulate Heart of Mary parish center, and has equal responsibilities at St Nicholas' and St Joseph's parishes for this ministry.

If you have a gift for connecting with the youth of our Diocese, meeting the needs of any young person who expresses a desire to move closer to Jesus Christ, have the appropriate values and ambition to bring faith, hope and love to current or potential disciples, then we would love to hear from you.

Call or email us today to request a full description of the job duties. Please send resumes to Kim Hoelting, HR Director at kim.hoelting@salinadiocese.org or by calling for more information at 785-342-0819.
Employment Application
Prayer to St. Joseph for workers and those seeking employment
Silent and well-known carpenter in Nazareth, model of workers, by the work of your hands you gave your contribution to the work of the Creator, you earned your living, and you provided for the needs of the Holy Family. Intercede for all workers, in the difficulties of their daily lives especially for the unemployed, in their anxieties for tomorrow, so that through the guidance of God, the great Architect and Builder, they all may use their strength and talents to make visible God's new creation, to offer a concrete service to society, and to earn wages worthy of their efforts. With confidence and trust we make this prayer thru Jesus. Amen