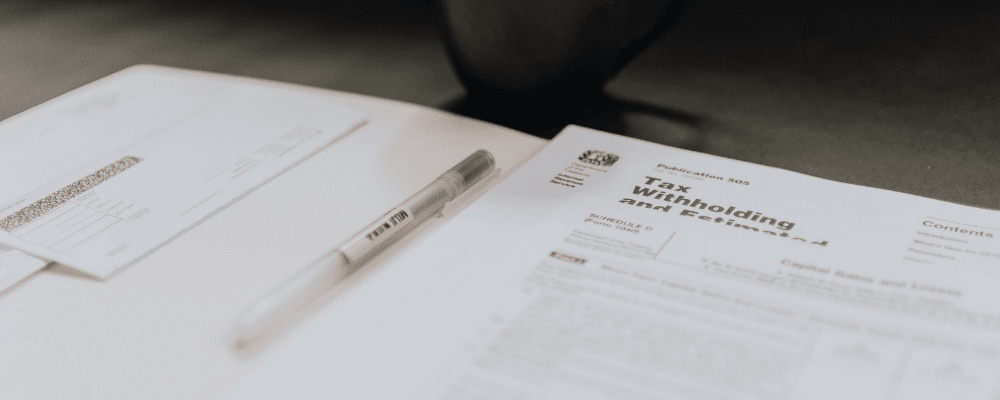 You can reach the HR Director by office phone or email with any questions, concerns or assistance requests. Please do not hesitate or reach out. Popular resources can be found on this page.
The central HR office serves the people who work in our parishes, schools, and agencies throughout the 31 counties of our diocese.
The department exists to support the various ministries throughout our diocese. We can provide support for compliance, employee development, employee relations, job descriptions, leave of absences (FMLA), performance appraisal templates and a variety of benefit areas.
Employment Opportunities
Manhattan Catholic Schools
Catholic Charities – Salina

Development & Database Coordinator

DEPARTMENT: Development
HOURS: Part-Time or Full-Time
REPORTS TO: Director of Development
CLASSIFICATION: Hourly (Non-Exempt)
LOCATION: Salina, Kansas
LEVEL: Coordinator 1

POSITION SUMMARY
To manage the donor database and assist the Development Director with tasks that help secure financial resources for the programs and operations of the agency.

ESSENTIAL FUNCTIONS/DUTIES

Donor Database Administration & Reporting

Manage all aspects of Bloomerang database including data integrity, updates and corrections.
Manages processing of all gifts via mail, credit card, online, and stock transfer. Develops and maintains written documentation, internal operating procedures and end-user instructions. Trains and notifies staff of changes to data entry and operational policies and procedures and provides ongoing technical assistance.
Works collaboratively with staff in the planning process and to discuss departmental/program goals; ensures the database provides the required information and is used to its fullest capacity.
Provide updates to the Development Director regarding donations as requested (at least monthly).
Produces queries, reports, lists needed by development staff as needed for mailings, events, and moves management.
Creates custom "dashboards" for development staff which demonstrate revenue progress in real-time and manages tasks and actions.

Gift Entry and Acknowledgement

Enter gifts into database with appropriate coding.
Produces acknowledgement letters/tax receipts while checking for grammatical/typographical mistakes and knowledge of practical tax receipting protocol.
Generates pledge reminders and invoices.

Administrative for Development Director & Department

Assist with fundraising events and activities. Provide guidance and support for special campaigns.
Assist Development Director with correspondence, including birthday, anniversary, and sympathy cards.
Attend meetings as requested by Development Director.
Provide other administrative support as requested by the Development Director.

SUPERVISORY RESPONSIBILITY

This position does not supervise any staff members but may be responsible for direction of the activities of volunteers who may from time to time assist with mailings or other communications projects.

WORK ENVIRONMENT

This job operates in a professional office setting around standard office equipment including desks, filing cabinets, computers, phones, photocopiers, fax machines, etc. Must be able to maintain client and donor confidentiality.

PHYSICAL DEMANDS

The physical demands described within this paragraph are representative (and not exhaustive) of those that must be met by an employee to successfully perform the essential functions of this job. While performing the duties of this job, the employee is occasionally required to move; sit; the dexterity to work with objects, tools or other controls; reach and grasp objects, ascend stairs, balance; ability to reach items from floor level to above the head and communicate well with others. The employee must occasionally lift and/or move about 25 pounds. The employee must have the ability to read, perceive objects, and differentiate colors.

TRAVEL

This position is expected to maintain reliable transportation as travel may be expected within the Salina community and throughout the Salina Diocese. In addition, this position may attend meetings and make presentations throughout the Salina Diocese. There may be occasional overnight travel to professional conferences, meetings and/or trainings.

QUALIFICATIONS:
To perform this job successfully, an individual must be able to perform each essential duty satisfactorily. The requirements listed below are representative of the knowledge, skills, and abilities required. Reasonable accommodations may be made to enable individuals with disabilities to perform the essential functions.

GENERAL

Willingness to abide by Catholic Social Teachings as it impacts carrying out the duties of this position.
Personal qualities of integrity, credibility, and a commitment to the CCNKS mission.
Organized, efficient, reliable and detail-oriented with strong interpersonal skills and a commitment to collaborative teamwork and continuous improvement.
Skilled at and enthusiastic about building positive, professional relationships with key internal and external stakeholders. Ability to relate to people of diverse backgrounds, training, and experience.
Desire to problem solve, think creatively, and seek out best practices.
Excellent written and verbal communication skills.
Excellent time management, organizational, problem solving and analytical skills.

REQUIRED EDUCATION & EXPERIENCE
Post-secondary education in business, communications, non-profit management or related field; at least 3 years relevant experience. Work experience may be substituted for the educational requirements.

PREFERRED EDUCATION & EXPERIENCE
Bachelor's Degree (or higher) in Business, Communications, non-profit management or other related field; 3 or more years fundraising experience; advanced skills with donor database systems and MS Office Suite.

OTHER DUTIES
This job description does not constitute an all-inclusive list of activities, duties or responsibilities that are required of the employee for this job. Duties, responsibilities and activities may change at any time with or without notice. Employee remains responsible for all other duties as assigned. Employee shall provide all services consistent with and supportive of the philosophy and mission of Catholic Charities of Northern Kansas, Inc. Employee is responsible for avoiding involvement in the commission of any serious crime, public scandal, or conduct substantially impairing his/her professional effectiveness including openly adopting a way of life inconsistent with Catholic moral teachings and standards.

To apply, please email resume, cover letter and three references to Megan Robl, executive director, at mrobl@ccnks.org. Position open until filled.
Employment Application
Prayer to St. Joseph for workers and those seeking employment
Silent and well-known carpenter in Nazareth, model of workers, by the work of your hands you gave your contribution to the work of the Creator, you earned your living, and you provided for the needs of the Holy Family. Intercede for all workers, in the difficulties of their daily lives especially for the unemployed, in their anxieties for tomorrow, so that through the guidance of God, the great Architect and Builder, they all may use their strength and talents to make visible God's new creation, to offer a concrete service to society, and to earn wages worthy of their efforts. With confidence and trust we make this prayer thru Jesus. Amen