Funding 40% of the overall operating budget for Diocese of Salina, the Bishop's Annual Appeal – Call to Share is set to kick-off the weekend of Feb. 11-12, 2023. This appeal is the primary way the Diocese of Salina funds its mission to help every person encounter Jesus and come to know his saving love and mercy so that they can become disciples on mission. This year's goal is $2.4 million.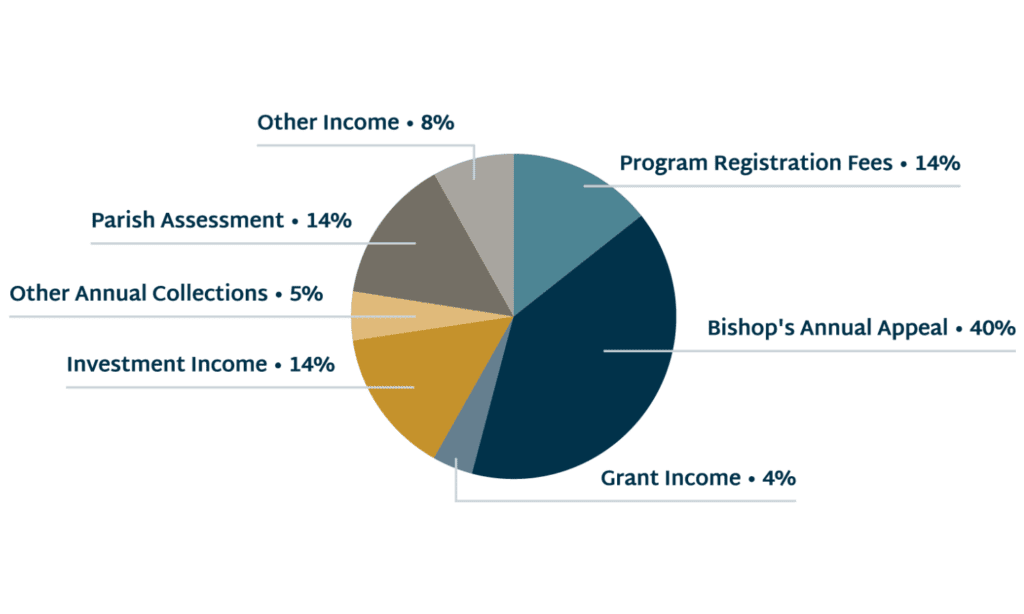 Faith

You did this through providing for clergy at all stages of their vocation. You helped make the sacraments possible. Thank you for your care and love of our seminarians, deacons and priests. May we pray for and support them as they have always prayed for and supported us.
Hope

You created encounters with Jesus through evangelization efforts and ministries sponsored by diocesan offices. Thank you for your care and love of the faithful in our diocese. May we love and honor them as Christ loves and honors us.

Bishop Vincke traveled approximately 38,000 miles this year! He visited nearly every parish and school at least once, if not multiple times. He also visited the three seminaries to spend time with our seminarians.

The Rural Life Office hosted two events across the diocese to celebrate faith and farming. A total of 170 people were present at the events.

Dozens of parishes and schools received operational and employment assistance from the diocesan Human Resources Office.
Love

You helped to educate children, youth, adults and clergy on the reality of who God is. The more a person knows, the more a person can love. You made stronger relationships with God possible.
Make a gift, today
Make a secure gift online using the below form or send a check to the Catholic Foundation for Diocese of Salina, P.O. Box 1696, Salina, KS 67402-1696.
Letter from Bishop Vincke
Dear brothers and sisters in Christ,
There is a line in the Gospel of John that says, "There are also many other things that Jesus did, but if these were to be described individually, I do not think the whole world would contain the books that would be written."
That same line holds true for the work of our diocese. There are so many other things that we can do because of your generosity. I see them every day when I am out among the people. The Holy Spirit is alive and well in our diocese. He is alive in the gifts that you bring to the altar.
Our mission is to help every individual encounter the person of Jesus and know his saving love and mercy so that they too might become disciples on mission. We can only do these things with your help.
I humbly invite you to prayerfully consider making a gift and joining in our mission. Help us help others encounter Jesus. Please know of my prayers for you, your families and all your endeavors and plans.
In Christ's service,
Most Reverend Gerald L. Vincke
Bishop of Salina