Founded 1882
Irish Catholics working on the Kansas Pacific Railway settled in Wilson in 1867, to be followed in the next decade by Bohemian Catholics. Discussions about building a church began soon after. A parish was formed in 1882, and the first church was completed in 1885.
A larger church was needed not long after that, and the new stone church was dedicated in September 1906. It burned in 1910, and a new church was rebuilt using the foundation and walls of the destroyed building. It was dedicated in November 1912.
The sanctuary of that third church was damaged by fire in 1942, but it was repaired soon after. A new parish center was built in 1964.
A new rectory was nearly completed in 1995 when fire destroyed it. It was rebuilt in 1996.
Msgr. John McManus served the parish for nearly 35 years. Assigned to the parish in 1928, when he had been ordained a priest for less than two years, he served until retiring in 1963. he died the following year at the age of 73.
Parish Directory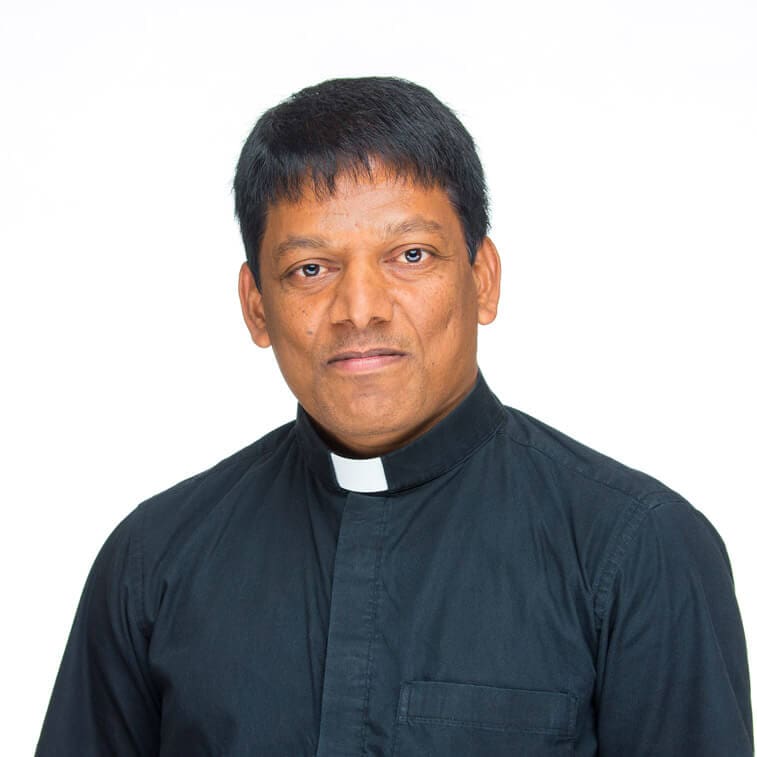 Fr. Lourthu Antony Kulandaijesu, HGN
Parish Administrator
View Profile