C. Jayden Smith – Salina Journal
Members of Salina's fire and police department, the Salina Diocese, and AirCare1 were on hand Monday afternoon to participate with Sacred Heart students in this year's S.A.F.E. event.
Nine students played characters that got into a two-car accident, with all of them playing various roles.
The Seatbelts Are For Everyone program was developed by the Douglas County Citizens Committee on Alcoholism, and run in tandem by the DCCCA and KDOT's Kansas Traffic Safety Resource Office.
Teen-run S.A.F.E. programs are in Kansas, Oklahoma, and Missouri high schools.
Read More from Salina Journal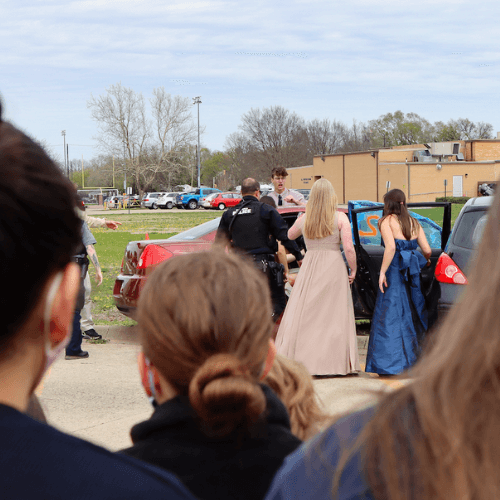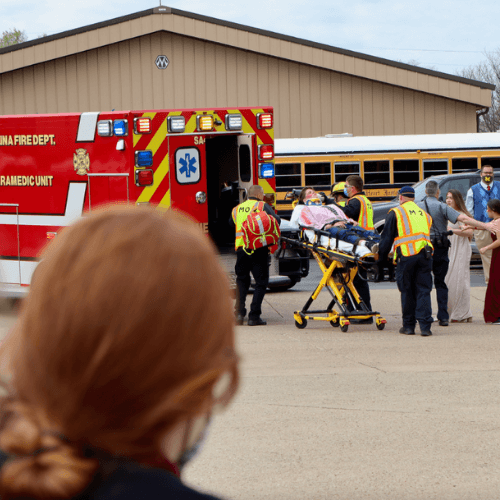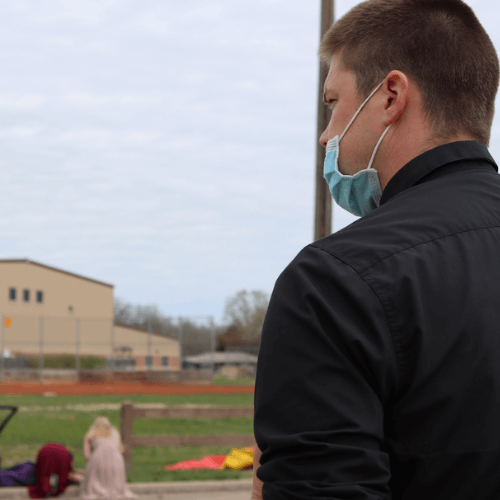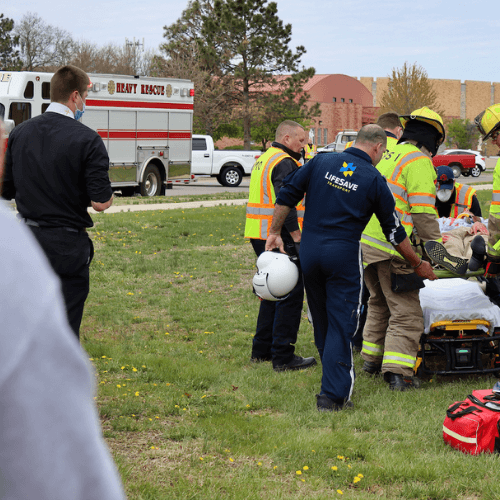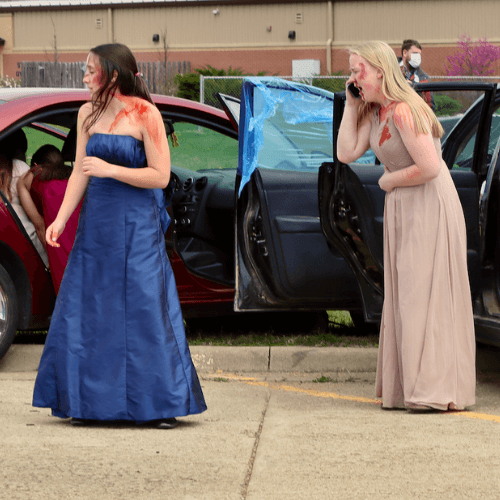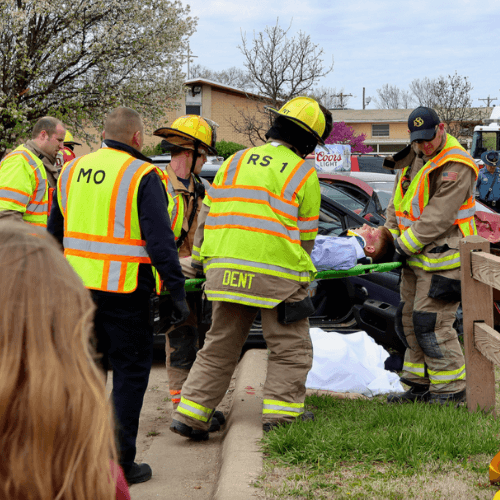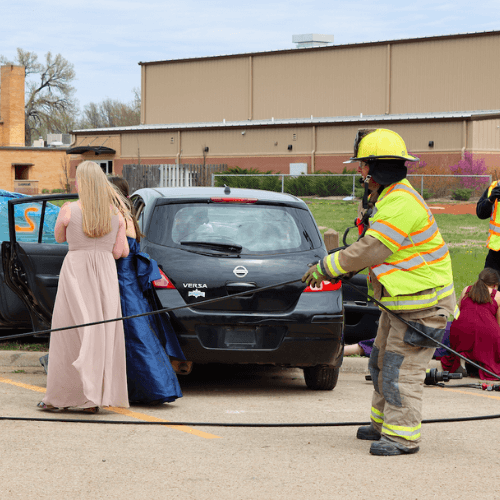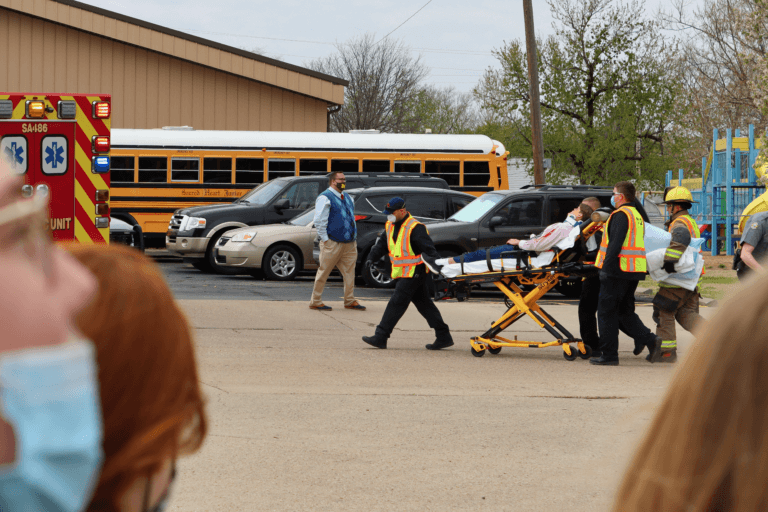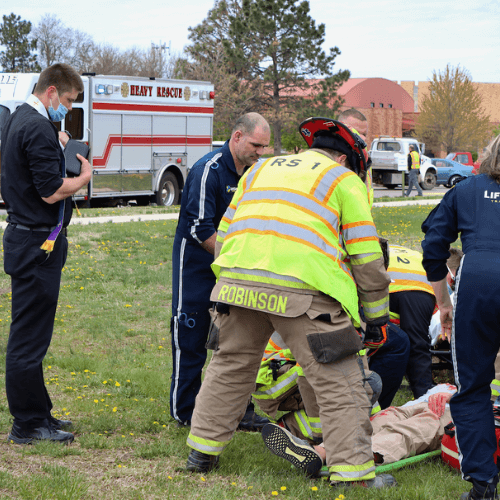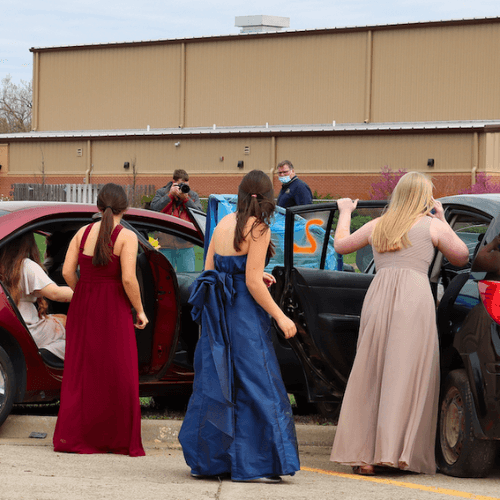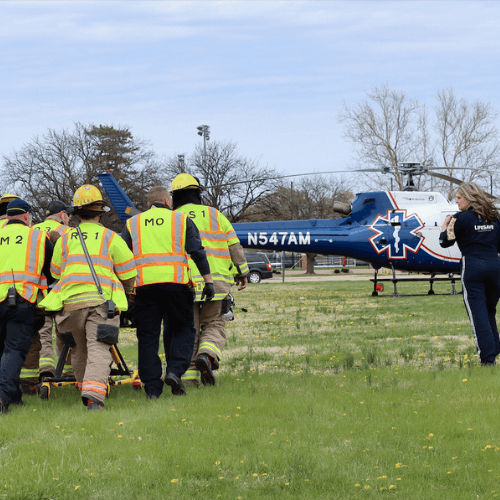 Photos by Matea Gregg, Communications