On Saturday, February 12, schools across the state traveled to the KSHSAA State Scholar's Bowl Competitions. The schools of the Salina Diocese faired very well. All four high schools that qualified for State, broke into the final round, and two schools won the State Title.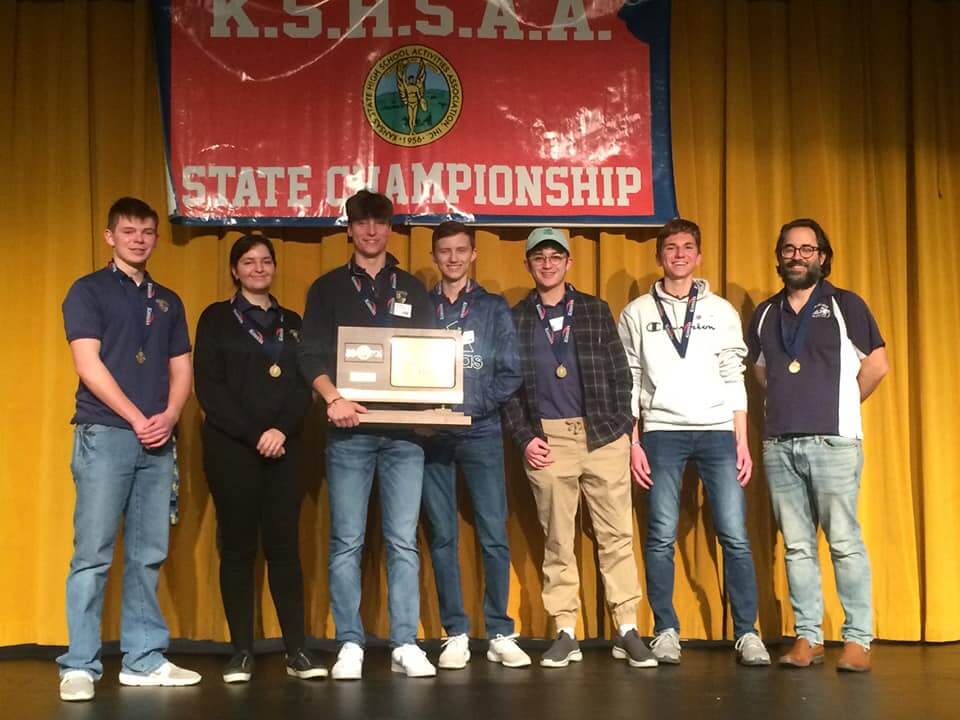 State Champs – Tipton Catholic – 1A Div II
State Champs – Sacred Heart – 2A
5th Place – St. John's – Beloit – 1A Div. II
6th Place – Thomas More Prep-Marian – 3A
ABOUT SCHOLAR'S BOWL – from KSHSAA Handbook
Scholars bowl competition on the high school level has been in existence for a number of years in Kansas, but it was not until 1986 that members of the Kansas Association Scholars Bowl Coaches approached the KSHSAA Executive Board seeking recognition of their group and asking for KSHSAA sanction of state championships.
The first regional and state scholars bowl contests sponsored by the KSHSAA were held in the spring of 1987. Over 200 schools participated at the regional level in three classifications: 6-5A, 4-3A and 2-1A. State champions in those classifications were declared in March 1987. The KSHSAA scholars bowl program has grown and includes seven state championships and approximately 333 member schools that participate.