The 2022 Men's Conference – Called to Protect will take place at Immaculate Heart of Mary Parish in Hays on August 13th. Registration is now open!
Registration
Click here to register for this amazing event!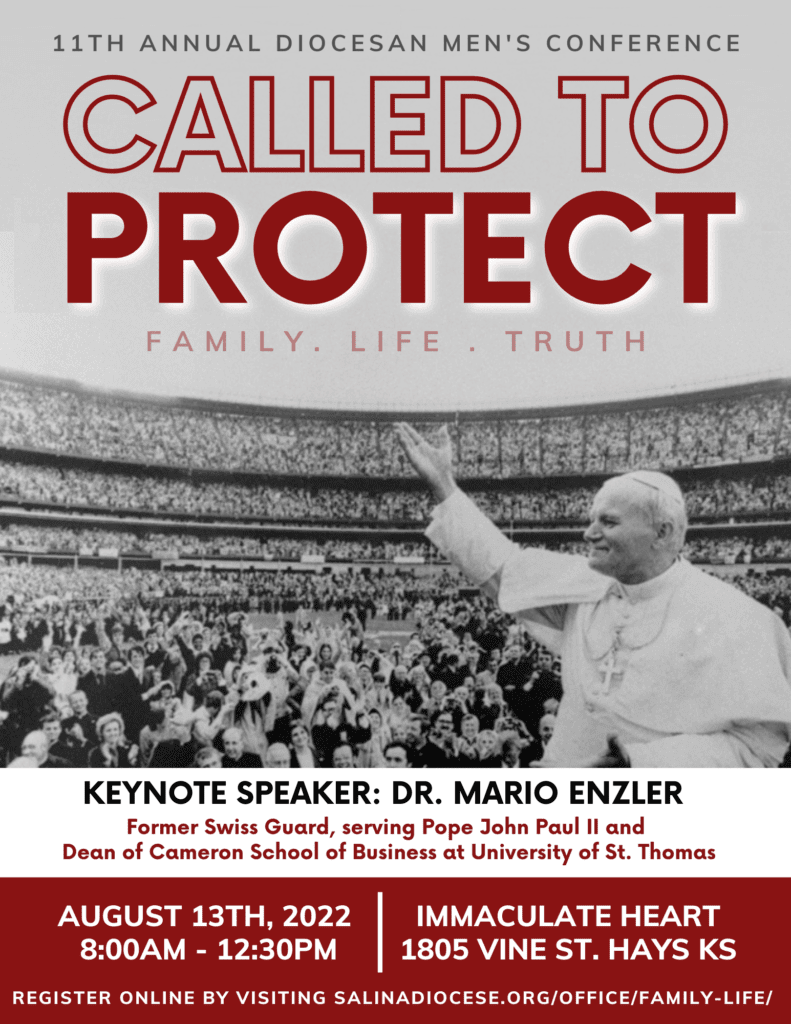 Learn more about the conference
To learn more about the theme, speakers and registration information click here!